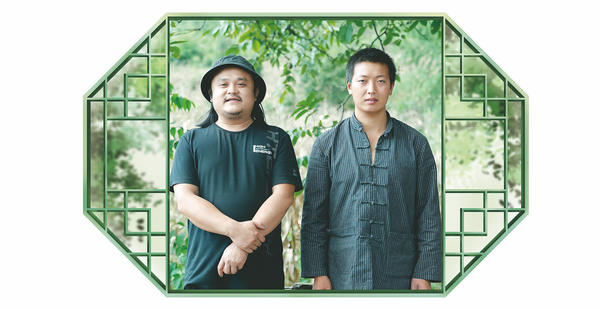 In this brave new digital era, farmers are finding ways to evolve with the times while still holding fast to their traditions, Meng Wenjie reports.
In the quiet and secluded parts of rural China, Xiang Qingbiao, a man born in 1990, leads a life quite unlike the bustling urban existence that defines modernity. His home is Guzhang county, Xiangxi Tujia and Miao autonomous prefecture, which is located deep in western Hunan province.
Xiang Qingbiao and his 23-year-old nephew, Xiang Hongjun, jointly operate a video channel called "Shan Bai". Through their videos, they showcase handicrafts and rural life in China, captivating many young urban viewers.
"Life here unfolds at its own pace. We cultivate crops and vegetables and occasionally purchase meat at the market," Xiang Qingbiao said. "I've come across numerous comments from people who watch our videos while lying in bed at night after a busy day of work, finding them truly relaxing and comforting. I think it's fantastic, and it aligns with our initial intentions."