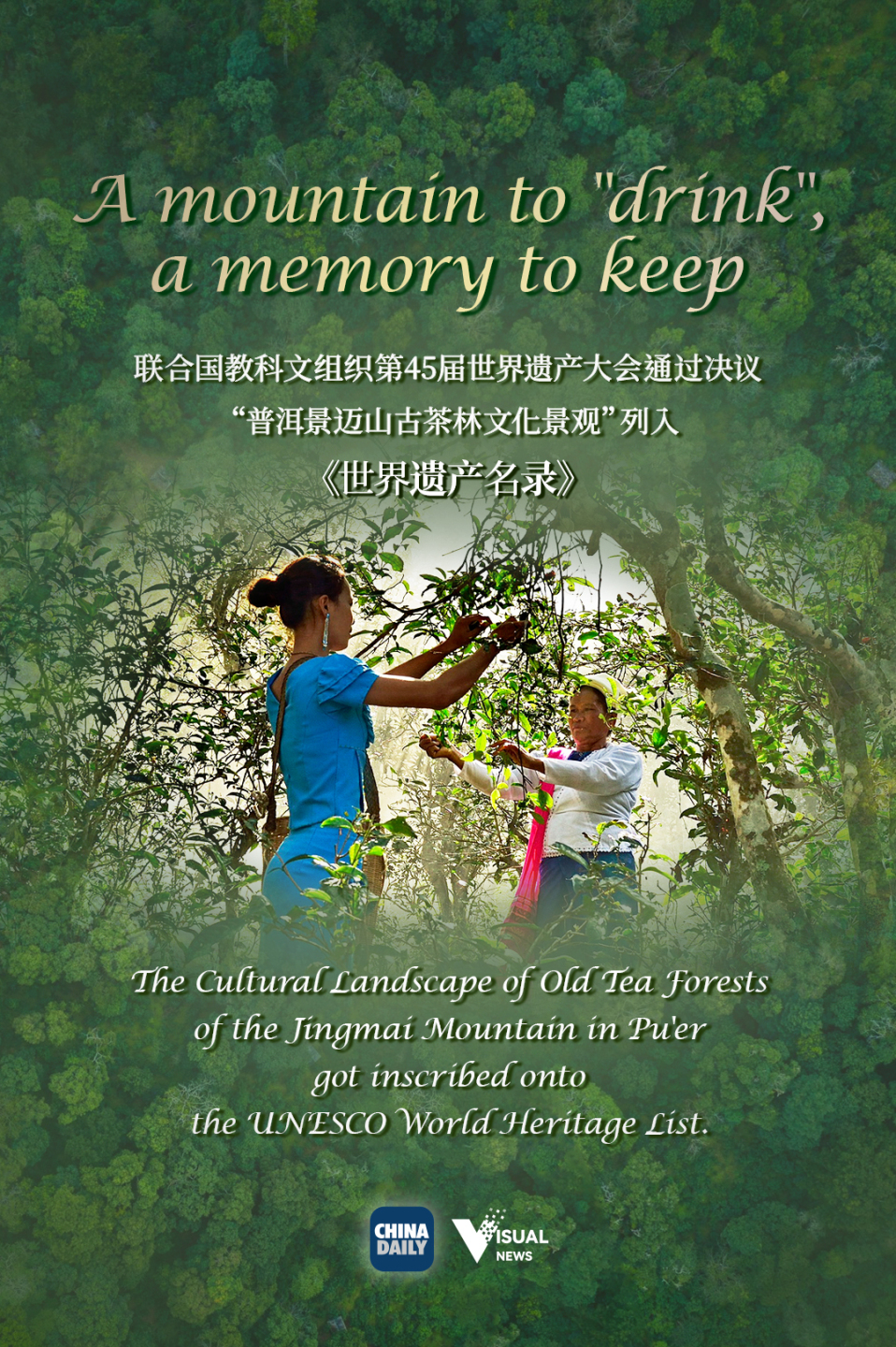 The Cultural Landscape of Old Tea Forests of the Jingmai Mountain in Pu'er gained World Heritage Site status on the 45th Session of the World Heritage Committee of UNESCO in Riyadh, Saudi Arabia on Sunday, becoming China's 57th entry on that list.
It is also the first World Heritage Site with the theme of tea.
The newly-inscribed heritage site in Lancang Lahu autonomous county in Pu'er, Yunnan province contains 5 large-scale, well-preserved old tea forests - which are 1,250 to 1,500 meters above the sea level, 9 traditional villages scattered in these old forests, and mainly inhabited by Blang and Dai ethnic groups, as well as 3 protective separation forests in between.
The landscape was jointly created by ancestors of Blang people who immigrated to Jingmai Mountain in the 10th century AD and discovered and domesticated wild tea trees, as well as by the ancestors of Dai people.
On the basis of longstanding practices, local people developed an under-story growing technique. That is to create ideal light conditions for the growing of tea trees through limited under-story cultivation while preventing insect hazards through the well-preserved forest ecosystem, so as to produce quality organic tea leaves without the application of pesticides and chemical fertilizers.