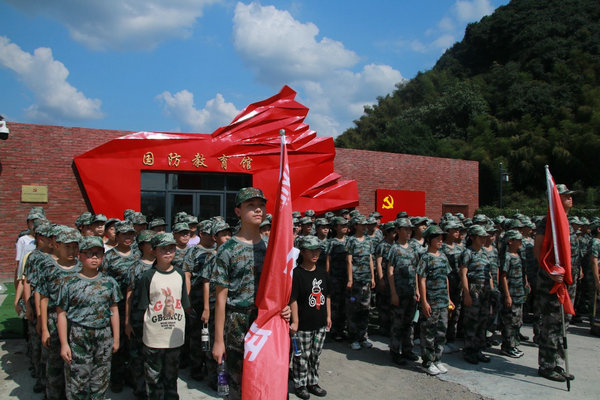 Bluestone paving slabs lend a sense of age to the Tianguandi (Blessed Residence) cultural and creative park, where simple wooden structures and pavilions complement each other.
The park is in Shaoxing city's Keqiao district in Zhejiang province, and replaces a building that was originally a residence during the Qing Dynasty (1644-1911), before being turned into a food and oil processing plant.
To create a visitor experience, the district has turned the site into a cultural and creative park, a flower-themed space focused around Song Dynasty (960-1279) tea culture.
Visitors can take part in incense-burning, make art and prepare tea.
An immersive experience based on intangible cultural heritage, including traditional paper and brush-making techniques and indigo dyeing, is available for children.
The park is one of many public spaces in Keqiao to have been renovated to benefit public leisure and travel needs.