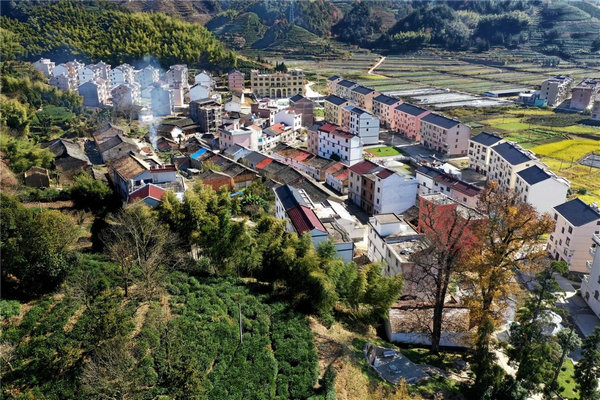 The step-by-step upgrade of the infrastructure and environment in Chendong village over the years has yielded fruit.
The village in Pan'an county, in Jinhua city in Zhejiang province, is surrounded by green mountains and picturesque landscapes.
Local authorities have followed up on problems and requests, and have taken steps to build cultural halls, pave roads, maintain the village pool and install public fitness equipment to improve living conditions.
Folk culture elements have been introduced to complement the pastoral scenes, and every corner of the village has been beautified, while retaining its characteristics.
The goal has been to bring out Chendong's charm and evoke a sense of nostalgia, local authorities say.
To date, projects involving blueberries, intangible cultural heritage, a health preservation facility and study tours have been developed to benefit local life as well as spice up the visitor experience.