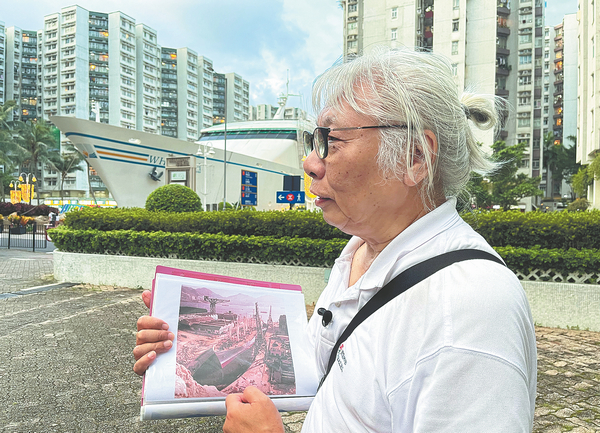 HONG KONG — For the 71-year-old Ng Likbo, "city walk", a new travel trend for youngsters, has never been a novelty.
From around 13 years ago, it has been routine work of the retiree and volunteer tour guide to lead citizens and tourists to walk along the streets and alleys of Hong Kong, his hometown, viewing buildings up close and gaining a deep understanding of the local history and culture.
As countless young people flock to the city to embark on a random roaming journey this summer, Ng expects more visitors to take a walk along a trail in Kowloon City District, where he has been living for almost all his life.
Strolling around this old district that is undergoing the process of urban renewal with the contribution of professionals and local residents alike, one can have a mixed taste of Hong Kong both old and new.
Titled "Kowloon City in Transformation", the 6.5-kilometer walking trail recommended by Ng traverses the hustle and bustle of Kowloon City District, stretching from north to south in the eastern part of the Kowloon Peninsula, and finishing at the north shore of the Victoria Harbor.
Kowloon City District, one of the 18 districts of the Hong Kong Special Administrative Region, has a retro street view that is reminiscent of Hong Kong depicted in old movies and songs.
In this densely populated district, narrow, converging roads are dotted with numerous neon signboards, each representing a restaurant or a shop that is time-honored and has its own unique features.