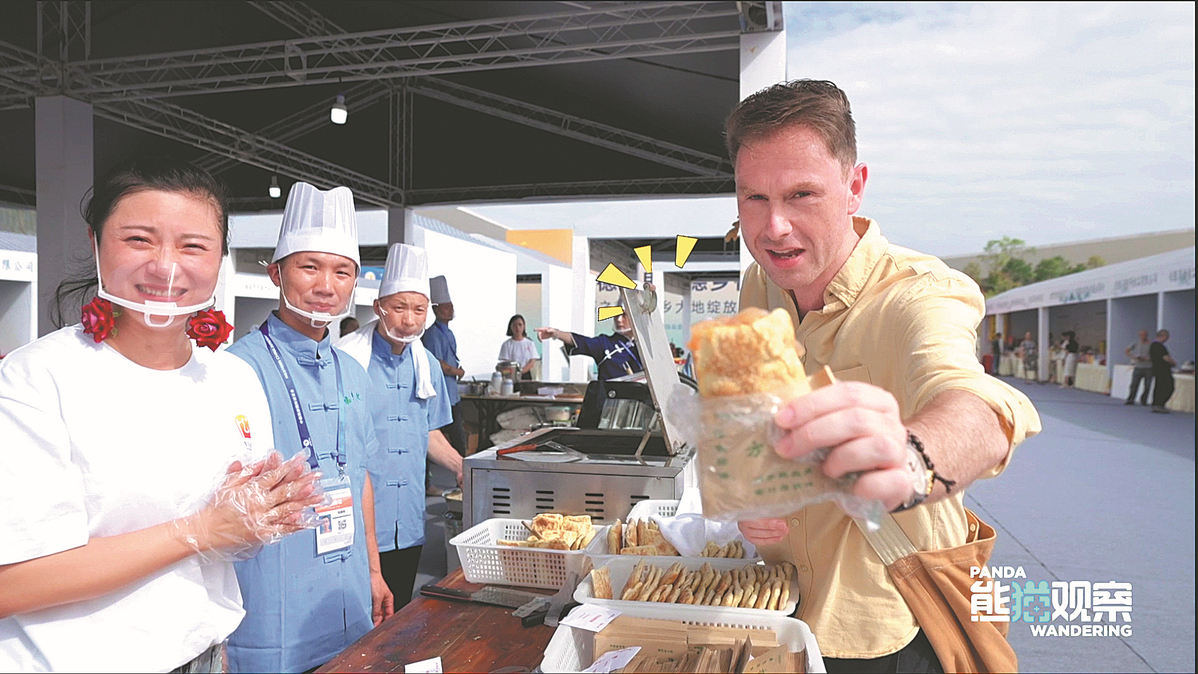 As the torch of the Chengdu FISU World University Games was extinguished on Aug 8 in the Sichuan provincial capital, Rongbao's reign as panda mascot du jour came to an end.
But pandas are resilient. Beyond Hua Hua, Chengdu's most renowned giant panda, another panda has recently taken center stage — Beibei, the anchor of the show Panda Wandering.
With its endearing round ears and mango-shaped eyes, Beibei, the augmented reality-powered panda presenter, has captivated the audience's imagination. Possessing a delightful sense of humor and the ability to dance, Beibei is a polyglot, fluently conversing in English, Mandarin, and even the Sichuan dialect.
"I'm 7 years old, equal to 29 in human years. This is my first time as a TV host," Beibei proudly proclaimed during the show's premiere on June 30. The show employs an innovative format, pairing Beibei with an English-speaking female presenter.
With the slogan "Panda wandering, world in eyes", the show, which airs on Friday nights, stands as a groundbreaking magazine-style program on Sichuan Satellite TV. It masterfully intertwines reality and fiction, delivering a bilingual experience in both Chinese and English.
Through its unique perspective, the show reveals a globally connected Sichuan and offers a multifaceted depiction of China. It achieves this by illuminating the magnificence of life in Sichuan, the intricate tapestry of its cultural and geographical diversity, and the dynamic exchanges it enjoys on the international stage.