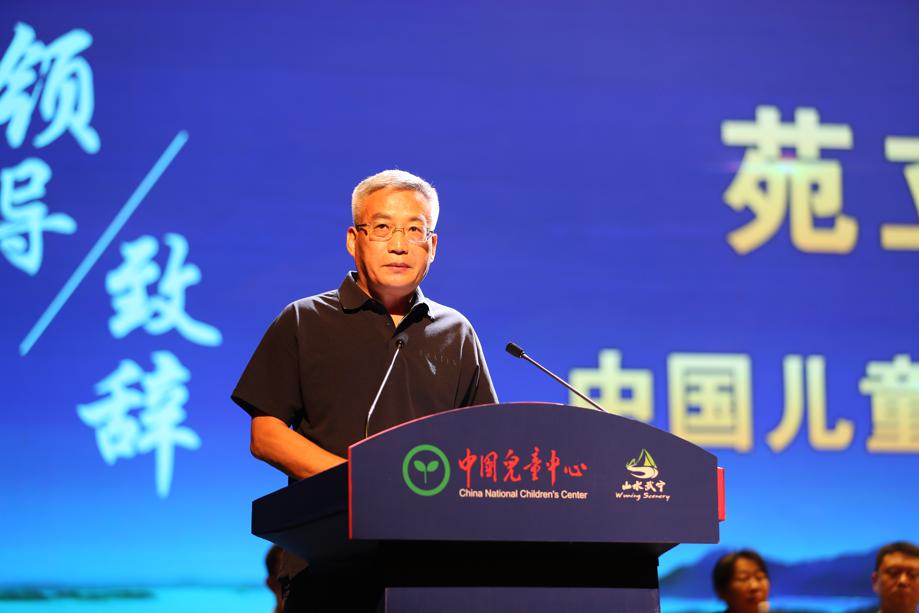 The award ceremony for the 27th National Primary and Secondary School Students' Painting and Calligraphy Competition was recently held in Wuning county, Jiangxi province.
The event attracted 1.1 million students from across the country.
Yuan Lixin, head of the China National Children's Center, the organizer of the event, said during the ceremony that art education lays a firm foundation for the future, and is the collective responsibility of society, necessitating collaborative efforts to promote the development of art education for children in the new era.
An exhibition of outstanding entries was held in the county, displaying over 200 pieces of calligraphy, painting and ceramics. They embody the entrants' interpretations of this year's theme "Growth, Guardianship, and Dream Building"and portray visions of a harmonious society, beautiful urban and suburban areas, and blissful childhoods.
Masterclasses were held free of charge for Wuning's 100-odd art teachers, with experts sharing their experience of art education.
Workshops were also organized during the event. Experts were invited to deliver speeches on themes such as the cross-discipline integration of art education for children.