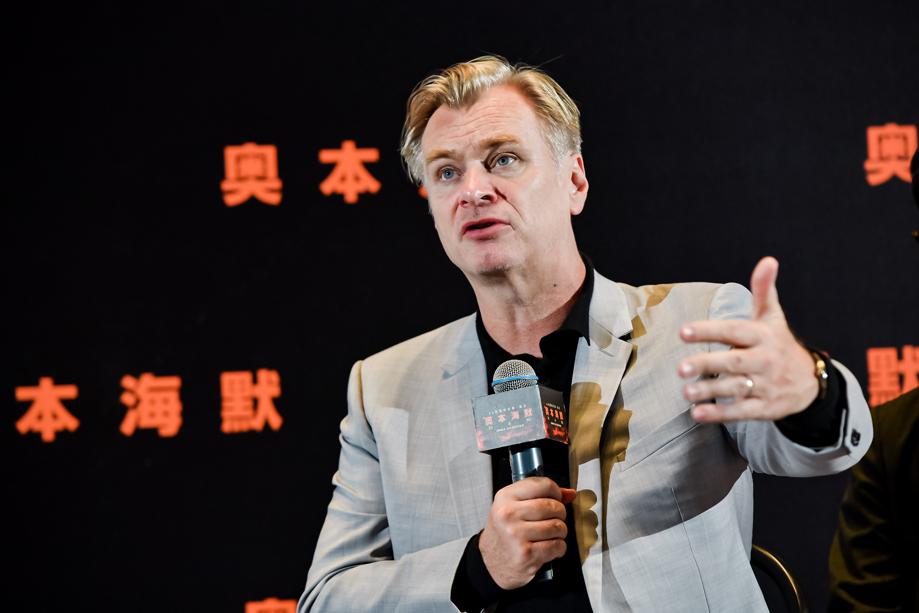 Being the first renowned Hollywood director to return to the Chinese mainland after the pandemic, Christopher Nolan caused quite a stir among Chinese fans when he promoted his latest outing,Oppenheimer, at the Beijing Universal CityWalk Cinema on Tuesday.
Based on the Pulitzer Prize-winning biography American Prometheus: The Triumph and Tragedy of J. Robert Oppenheimer, the highly anticipated movie about the titular character, hailed as the "father of the atomic bomb", is set to hit local theaters on Aug 30.
Despite the scorching noon heat, Nolan graciously gave his autograph willingly to many fans as he walked the red carpet prior to the preview screening. The photos and videos of this interaction quickly circulated on several popular Chinese social media platforms like Sina Weibo, generating widespread attention.
Credited for a series of crucially acclaimed and commercially successful blockbusters like Interstellar and Dunkirk, Nolan has accumulated a large fan base in China. His Beijing tour — six years after promoting Dunkirk in 2017 — also drew several Chinese stars, including actress Tan Zhuo, known for the 2018 blockbuster Dying to Survive, and actor Pan Yueming, known for the phenomenal hit series Day and Night.