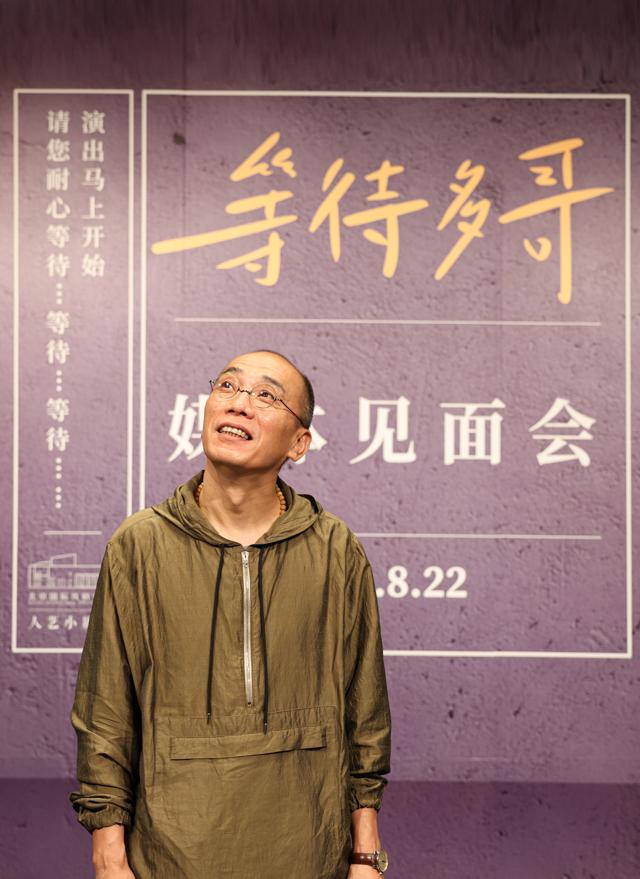 Waiting for Godot, Samuel Beckett's classic play, consists of conversations between Vladimir and Estragon, who are waiting for the arrival of the mysterious Godot, who continually sends word that he will appear, but never does.
In 1988, the Beijing People's Art Theater premiered a Chinese adaptation of the classic, which became one of the country's most pioneering plays and introduced audiences to the Irish writer and his most famous work.
Now, decades later, the theater will perform a new version of Waiting for Godot, which will be staged in Beijing from Sept 8 to 25.
"Waiting for Godot is held in such high esteem by readers and theatergoers that we could have felt intimidated when we decided to adapt it,"says Fang Xu, the play's director and also a veteran actor. "We found it very interesting, witty and amusing, as well as thought-provoking when we read the script together."