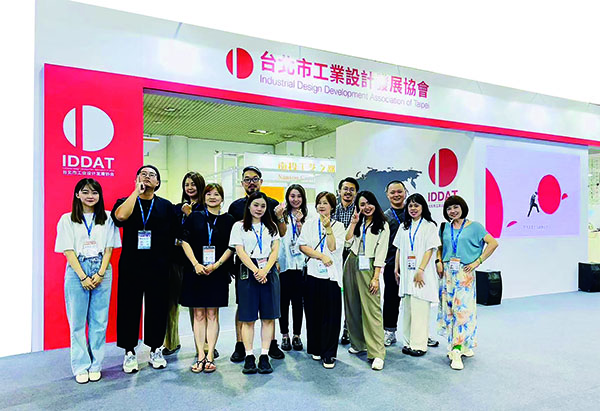 The Cross-Strait (Xiamen) Cultural Industries Fair provides a vital platform for an increasingly diversified group of Taiwan and Chinese mainland artists to showcase their creative works.
"Workmanship knows no boundaries," said Liang Zhiwei, president of the Taiwan Natural Lacquer Art Association.
Liang attended the 14th Cross-Strait (Xiamen) Cultural Industries Fair (CCCIF), which took place in Xiamen, Southeast China's Fujian province, from Aug 4 to 7. This was his first time leading the members of the association to the CCCIF. "I came to the fair before as a visitor, but this time I'm here as an exhibitor," he said.
This year's CCCIF was the largest one ever, featuring a total exhibition area of 100,000 square meters, according to the Fujian Provincial Department of Culture and Tourism. A total of 883 booths for Taiwan exhibitors were set up in eight themed pavilions.
What Liang brought to the fair were two lacquer tea-calix, a kind of tea set that has been used since the Song Dynasty (960-1279). Inlaid with shell pieces, making these lacquerware is no simple feat. "On the curved surface of the vessels, smoothing and polishing the shells take a lot of patience and can easily result in breakages," Liang said. "I've made nearly 10 sets of them, which in total took me about three years from design to production."
Zhong Shangda, also from the association, is a Generation Z lacquer artist from Taichung, Taiwan. This is his debut on the stage of CCCIF. "It's amazing. I don't think there is an equally sizable exhibition fair in Taiwan," he said.
Many senior masters' lacquer artworks are mostly bought as collectibles, but Zhong is more motivated to connect this traditional craft with people's daily lives. "I want to make it more applicable to everyday life by incorporating it into the design of practical items like jewelry, stationery and household vessels."
One of his exhibited works is a traditional offering plate, which can also be used as a tea tray. On the plate's interior, Zhong used a special lacquer technique to cover rice husks with a thin layer of gold foil, creating a scene of a golden rice field during harvest. On the tray's exterior, shell pieces are used to depict a starry sky and fireflies in the countryside. "Both the lacquer products and the craft itself have now become an inseparable part of my life," Zhong said.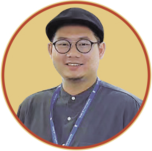 Jiang Wenzhong, from Taipei and a member of the Industrial Design Development Association of Taipei (IDDAT), is another young artist who makes it his mission to integrate traditional crafts into modern household items.
He remembered how his family frequently cleaned the house with a feather duster when he was a child. But as he grew older, he noticed that traditional objects, such as feather dusters, seemed to have vanished from the everyday lives of today's young people. So he brought his own creative feather dusters to this year's CCCIF. He made a miniature duster that fits on a desk, along with a delicate base to match. Jiang said that it can be used to clean the desktop and also serve as a small vintage ornament.
"The materials, techniques, and expressions we use today are the result of thousands of years of accumulated craftsmanship. Most of them initially came from daily life and served that purpose," Jiang said. "However, as industrialization advanced, many handicrafts gradually evolved into works of art. I wish to reintroduce them to modern life and put these old crafts back into use."
In fact, Jiang participated in the CCCIF once before, in 2019, and comparing the two, he feels that this year's fair is richer and more diversified. "This time around, the Chinese mainland craftspeople and exhibitors are not only from Fujian but also from other provinces and autonomous regions, such as Jiangsu and Inner Mongolia, showcasing their own special characteristics," he said.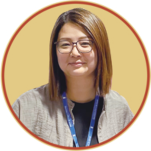 Zhuang Yating, the sales manager of Idodan Watch from Miaoli county, Taiwan, is also a member of IDDAT. Idodan took its name from the language of Taiwan's local Hakka ethnic group, which translates into "What time is it".
"We wanted to create an indigenous watch brand with local materials, designs and workmanship," said Zhuang, adding that in an era when most people use their phones to check the time, she intended to design watches with warmth by making all of them with wood. "The wood's color and sheen change over time, leaving traces of the owner," she said. "Our watches are alive."
The watches' designs were inspired by the paintings of Chang Yu (1900-1966), a famous painter from Sichuan province. A museum in Taipei has a collection of several of his works, and this line of Zhuang's watches is a co-branding collaboration with the museum. But it was challenging to display the paintings on such tiny dials. "The dials' artwork was given a hand-painted look by using 3D overprinting technology," said Zhuang.
Li Sheng'en, president of IDDAT, believes that instead of being perceived as hidden knowledge, innovation, art and design should be shared with a larger audience so that young artists can receive feedback from both the market and their peers. This allows artists to be constantly exposed to fresh concepts and benefit from technological advancements.
"That's why we nearly never miss the annual CCCIF," said Li. "I believe the event is a fantastic platform for young people from across the Taiwan Strait to engage in person and ignite their own creativity."
Hu Meidong contributed to the story