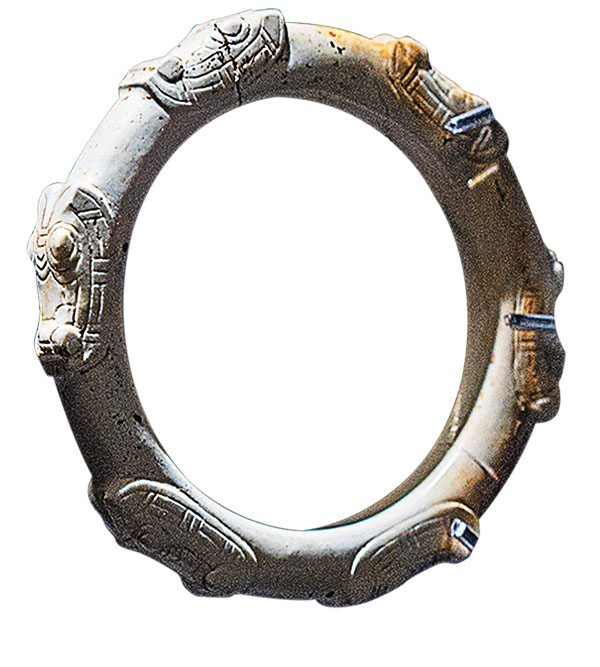 Startlingly similar jade artifacts — unearthed thousands of kilometers apart and from different eras — have provided a key to understanding how the nation's earliest societies inspired and interacted with one another, Zhao Xu reports.
In the summer of 1983, 40-year-old Wang Mingda, from Zhejiang Provincial Institute of Cultural Relics and Archaeology, came across a report written some 45 years ago by a young man named Shi Xingeng.
Between December 1936 and March 1937, Shi conducted three excavations in his hometown Liangzhu, 16 kilometers from the center of Hangzhou, which, today, is the capital of East China's Zhejiang province.
"While I take great comfort in the publication of this (archaeological) report, going through its pages filled me with mournfulness: The place that has given birth to my writing is now engulfed in the flames of war, the treasures cited dispersed, lost ..." wrote Shi in 1938, a few months after Hangzhou, together with a large part of China, was engulfed in Japanese gunfire.
On May 31, 1986, nearly three years after encountering the report, Wang and his team made a breakthrough during their digging at what's known today as Liangzhu's Fanshan Cemetery. The first thing that revealed itself was the rim of a piece of pottery, which started to collapse almost the moment the archaeologists tried to clean up the dirt on its surface. This was followed by patches of red lacquer and some tiny jade beads — from what was once a beautifully lacquered, jade-embedded wooden cup.
But the real surprise — one that would eventually help to establish Liangzhu as a splendid civilization — was the ritual jades: the cong (jade tubes), bi (jade discs), yue (jade axes) and huang (jade arches). Some of them, their elite owners had worn during ceremonies; all of them, they'd carried to their afterlife.
"Liangzhu is considered today as one of the three prehistoric jadeware production centers of China," says Zhou Yun, curator of the ongoing exhibition, The Proof of Early China — The Civilizations of Songze and Liangzhu, at Shanghai Museum. "The other two are Lingjiatan and Hongshan."