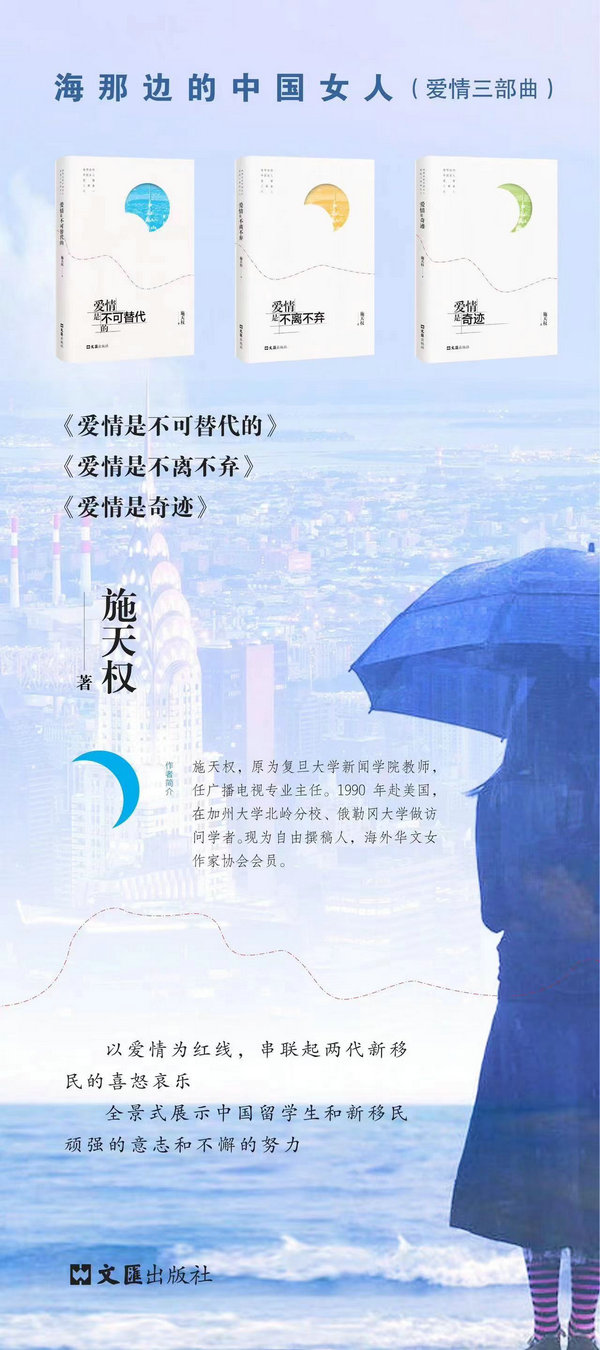 All About Love, a book by scholar-writer Shi Tianquan about how Chinese women fought their way to success in the United States in the 1990s, was launched at the Shanghai Book Fair 2023 on Wednesday night.
The trilogy titled All About Love: the woman on the Other Side of the Sea consists of Love Is Irreplaceable, Love Is Perseverant and Love Is Magic. Each book tells a different story of the struggle to succeed in the US in the 1990s, presenting a panoramic overview of how the women triumphed at a time when Chinese students and scholars were flooding into the US.
"I have witnessed their lives and struggles, and am moved by their refusal to give up. I felt that writing these stories was my mission to record what happened to this special group," the author said during the launch at the Shanghai Exhibition Center.
Shi worked at the Journalism School of Fudan University in Shanghai before she went to the US in 1990. She was a visiting scholar at California State University, Northridge in Los Angeles and at University of Oregon in Eugene.
To some extent, the trilogy is based on the experiences of the writer and her friends. All her protagonists are women who have built a career on their own, and who find the truth of love in marriage.
Shi says her characters share the good virtues of Chinese women: they are hardworking, intelligent and resilient, and brave enough both in marriage and career to finally succeed in life.
"For me, love is irreplaceable, persevering and magical," says Shi.