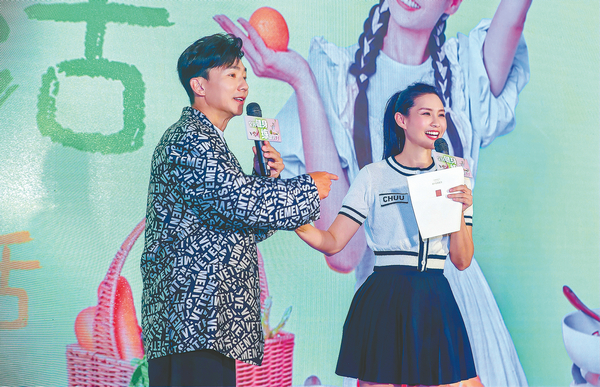 Entertainer Liu Genghong is adding yet another string to his bow with the release of a new book, and is embarking on a nationwide tour hosting massive fitness parties, Xing Wen reports.
Once a singer, lyricist, host and actor, when you get to know Liu Genghong, it is easy to see that he is a man of many talents.
Yet, it is often his association with his good friend, the megastar Jay Chou, that tends to steal the spotlight.
"When I was younger, I dreamed of opening a sold-out concert at a big stadium just like Jay," he says.
Recently, the 50-year-old got to turn his aspirations into reality, but in a way that's truly his own.
On Aug 8, Liu commanded a massive crowd at the National Stadium, better known as the Bird's Nest, where he led thousands of people through invigorating workout routines at a huge fitness party.
Adorned in snug-fitting attire, he displayed the body he has sculpted over 30 years of unwavering dedication to exercise.
Each movement, in sync with the background music, guided the attendees on an undulating odyssey of physical effort and a collective passion for fitness.
Titled the "Liu Genghong Fitness Carnival", the event will tour the country.