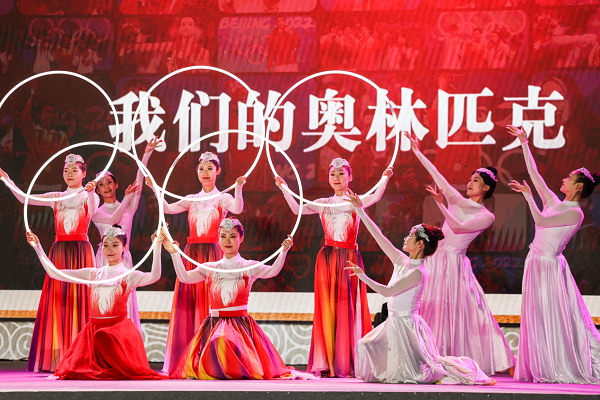 The 14th Beijing Olympic City Sports Culture Festival kicked off at the scenic area of Juyongguan Great Wall in Beijing on Wednesday.
The event was held by the Beijing Olympic City Development Association.
The opening ceremony unfolded with several stage performances, offering a look back at the captivating moments of the Beijing Olympics. From perspectives such as nationwide fitness and urban renewal, the ceremony highlighted the development and transformation of Beijing as a dual Olympic host city over the past 15 years, while also emphasizing the continued promotion of Olympic legacies.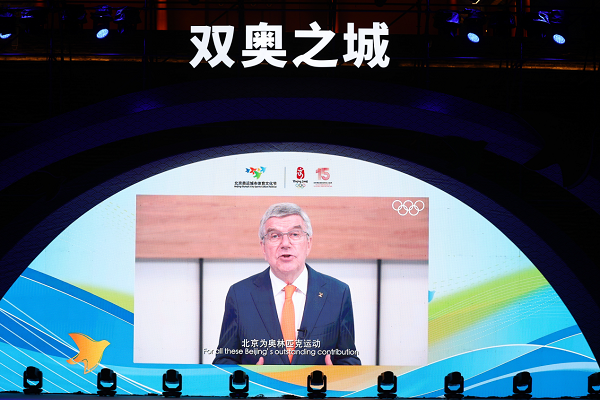 In his video message for the occasion, Thomas Bach, president of the International Olympic Committee, praised Beijing's dedication to embodying the Olympic motto through its actions. He also expressed sincere appreciation to the Beijing Olympic City Development Association for its unwavering commitment to upholding Olympic legacies and fostering the Olympic spirit.
Sima Hong, deputy mayor of Beijing, remarked that the substantial legacies left by successfully hosting two Olympic Games have been significantly promoting mass sports participation, economic and social development as well as international exchanges in the city.
She noted that following years of growth, the Beijing Olympic City Sports Culture Festival has transformed into a notable Olympic legacy endeavor, embodying the essence of the Olympics, spreading its cultural values and propelling initiatives for nationwide fitness.
The festival is set to extend until the close of this year, encompassing a wide array of activities. These include promotional campaigns for emerging trendy sports, educational events that spread Olympics knowledges among youth, an international sports film week, and a series of events dedicated to spread the Olympic cultures in Beijing.
A wide variety of sports games will also be held in Beijing's Changping district to lift public participation in the festival.