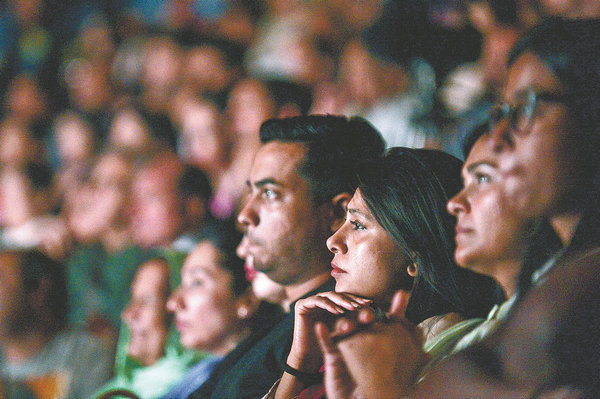 ISLAMABAD — On an early August evening, a pin-drop silence enveloped the space in the main auditorium of the Pakistan National Council of Arts, despite the presence of hundreds of people. They were completely engrossed in a film, which is a joint effort by Chinese and Pakistani producers.
The audience was captivated by a young Chinese woman's journey from China to Pakistan along the Karakoram highway to work as a translator at a China-built hydropower project that provides cheap and clean electricity to Pakistan.
The previously serene atmosphere in the auditorium was suddenly filled with a loud round of applause and cheers from the audience when, in a movie scene, the Chinese woman wanted to pay the bus fare for her ride, but the Pakistani driver warmly refused, saying, "Chinese people don't need to pay! Pakistan and China are real brothers!" The crowd joyously chanted, "Yes, it's true!"
The first major coproduction by Chinese and Pakistani producers, the film Ba'Tie Girl, which means the girl from ironclad-brotherly Pakistan, revolves around the friendship between a Chinese woman and a Pakistani teenage girl, who both share a love for football.
As the story develops, the Chinese woman acts as a rock-solid support for her Pakistani friend, empowering her to discover her inner strength and bravely confront the hardships that came her way, eventually overcoming the challenges.
"The Chinese lady's character reminded me of China, which always backs Pakistan and proves to be its unwavering pillar of support in all testing times," says Khalid, who came from the Attock district of Punjab to watch the movie.
Launched in 2013, the China-Pakistan Economic Corridor, under which China has invested billions of dollars to help Pakistan overcome its electricity shortage by building power plants and improve connectivity by spreading a network of roads across the country, has enhanced people-to-people exchanges in Pakistan.