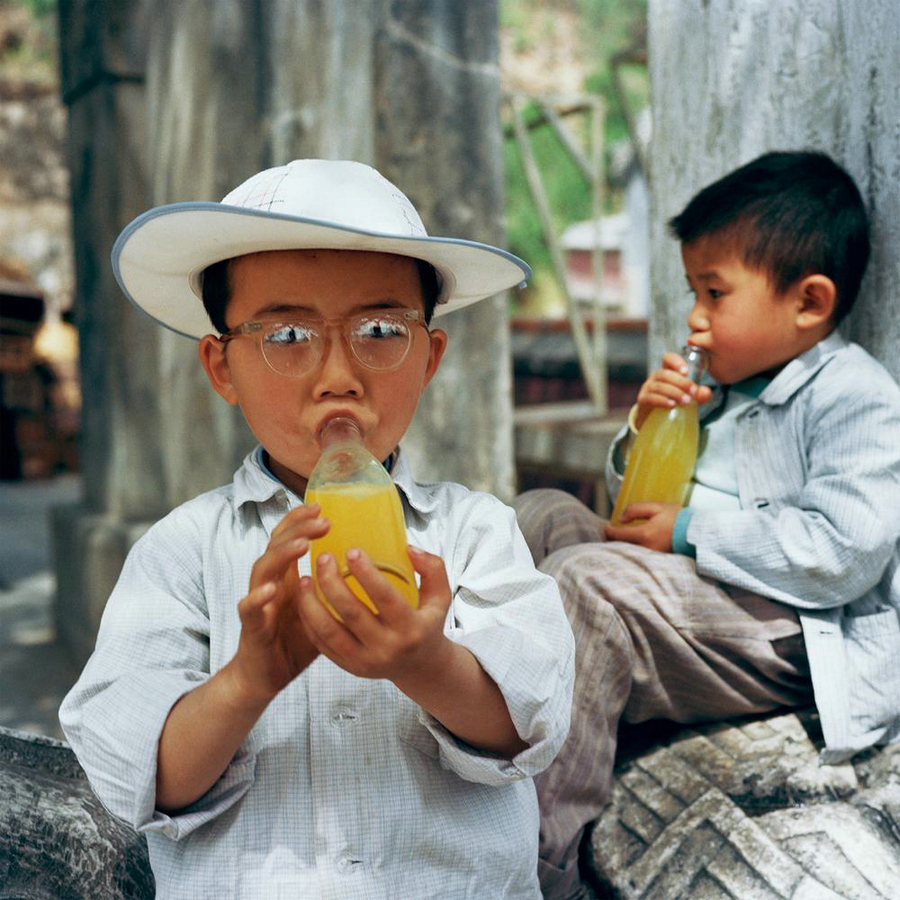 Sipping soda, playing games with friends, frolicking on the beach, gossiping during the class break, and eating lunch in the school canteen…
The photos of Chinese children in the early 1980s captured by Japanese photographer Ryoji Akiyama have inspired waves of nostalgia in China, especially among the millennials who reminisce about the innocence and carefree ways of their childhoods.
Dear Old Days, an Akiyama solo featuring classical shots from his eponymous photo book and its sequels, is to kick off this Saturday at Three Shadows Photography Art Center in Beijing.
Between 1981 and 1982, Akiyama travelled to China five separate times. With the help of the Chinese Photographers Association, he journeyed across the country and took more than 8,000 color photos. The photographer handpicked 116 images, portraying the everyday life of Chinese children in various parts of the country, and compiled them into Dear Old Days, published by Seisodo in 1983.
The book was reprinted in 2019 and notched up a staggering 9.6 out of 10 on the popular review site Douban, with many readers reporting that reading the book made them smile with tears.
Responding to the popularity of his works in China, the photographer said: "Rather than saying my works are great, I think the main reason behind their popularity is that many Chinese people have a special affection for the 80s, and color photos from that time are very rare."