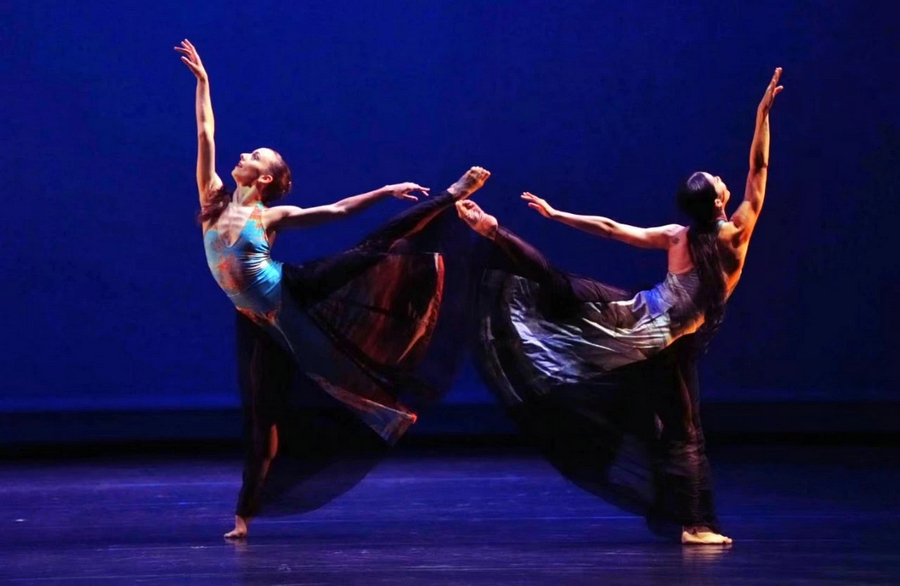 During the pandemic, she gave birth to her daughter and experienced a life without live performances like many artists.
"Giving birth to my daughter is like reinventing myself. I couldn't wait to go back to the stage as a dancer but I had to wait like many other dancers. I was determined to dance again because it would be wrong if my daughter only called me 'mom' and didn't know that her mother is also a dancer. I would miss a big part of me if I couldn't dance again," says Xin.
"In 2021, the company gave an outdoor performance with real audiences. I couldn't be happier," she says. "I am full of energy. I can dance for hours with a few hours of sleep. I really cherish the moments onstage. I don't dance just for the audiences but for myself."
The company is going to celebrate its 100th birthday in three years, and Xin says that it continues to evolve with a new programming vision that showcases masterpieces by Graham alongside newly commissioned works by contemporary artists.
For Xin, besides her role as the principal dancer of the company, she is willing to return to her home country to teach young dancers. She also plans to study at New York University to pursue her master's degree this year.
Contact the writer at chennan@chinadaily.com.cn