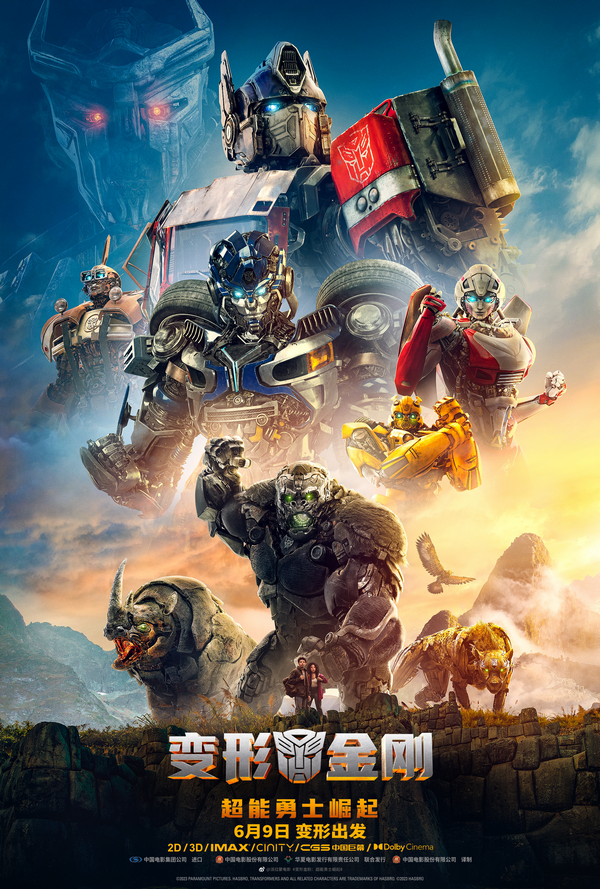 The highly anticipated summer blockbuster, Transformers: Rise of the Beasts, held its premiere earlier this week at Aranya Jinshanling, a resort and residence community located at the foot of a section of the Great Wall in Hebei province.
The movie begins with a group of prehistoric animal-shaped robots who traveled to Earth thousands of years ago after escaping from a ruthless god-like villain.
It unfolds with Optimus Prime leading his Autobots in battles against their enemies, with the help of two brave humans and the animal-shaped robots known as Maximals.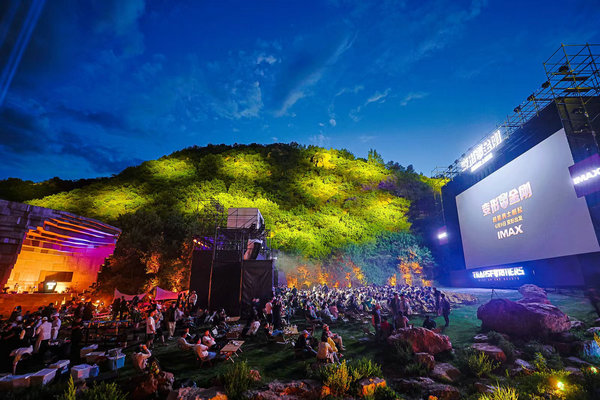 At an altitude of approximately 900 meters in Jinshanling valley, a giant outdoor IMAX screen was installed, the first of its kind in eastern Asia. A team of nearly 40 workers raced against time to overcome multiple difficulties, including harsh weather conditions, and used a total of 5,000 steel scaffolding pipes weighing 40 tons to construct the facility and hang the screen.
Around 400 viewers gathered in the valley to take a sneak preview of the upcoming movie, which will be released simultaneously in China and North America on June 9.