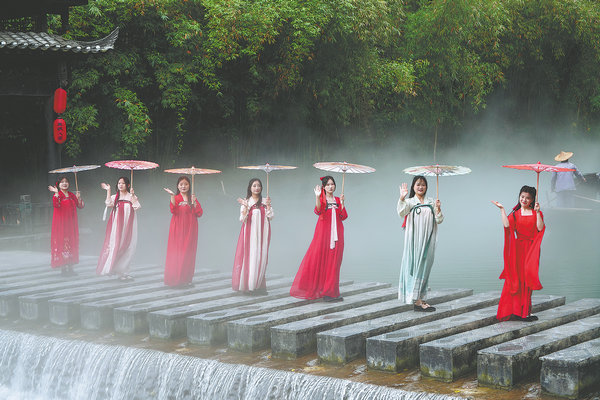 The Ministry of Culture and Tourism recently unveiled 38 boutique travel routes on the Yangtze River, including the Three Gorges Project-themed tour involving destinations like Yichang and Chongqing.
Yichang offers various attractions for tourists to explore, encompassing its rich history, profound culture, and abundant opportunities for outdoor activities such as hiking, camping and rafting.
One notable example is Xingshan county, the hometown of Wang Zhaojun, renowned as one of the "four beauties" of ancient China.
During the Western Han Dynasty (206 BC-AD 24), she played an important role in establishing peace along the turbulent northern border, marrying the leader of the nomadic Xiongnu tribe.
In Yichang, diners can sample typical Hubei dishes, which tend to focus on river products, especially fish. Top 10 Hubei dishes include steamed fish, meat and vegetables, lotus root and pork rib soup, and yugao, or minced-fish cake.
At the night market, there are a variety of yummy snacks on offer to satisfy cravings, such as fried small potatoes or radish-filled dumplings. Summer is the best time to indulge in the iconic spicy crayfish, a midnight snack beloved across the country that originates in Hubei.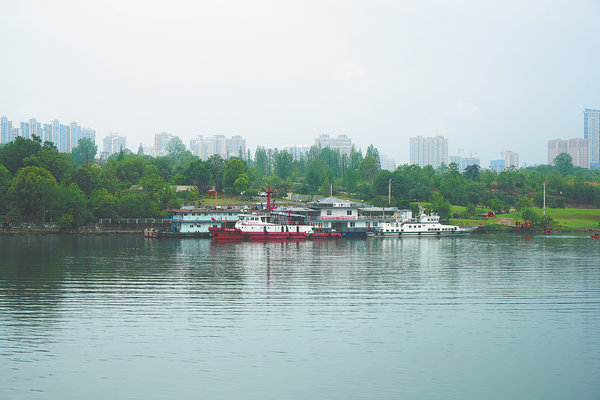 A romantic way to end the trip is to board a night ship along the Yangtze River and enjoy beautiful fireworks.
On one side of the river stands Moji Mountain, adorned with vibrant green lights that illuminate its grandeur. Gazing upon the river, the mountain's reflection creates a captivating scene reminiscent of a Chinese landscape painting. Spanning the river, the city's magnificent bridges showcase its connection to the waterway, embodying both Yichang's history and architectural splendor.