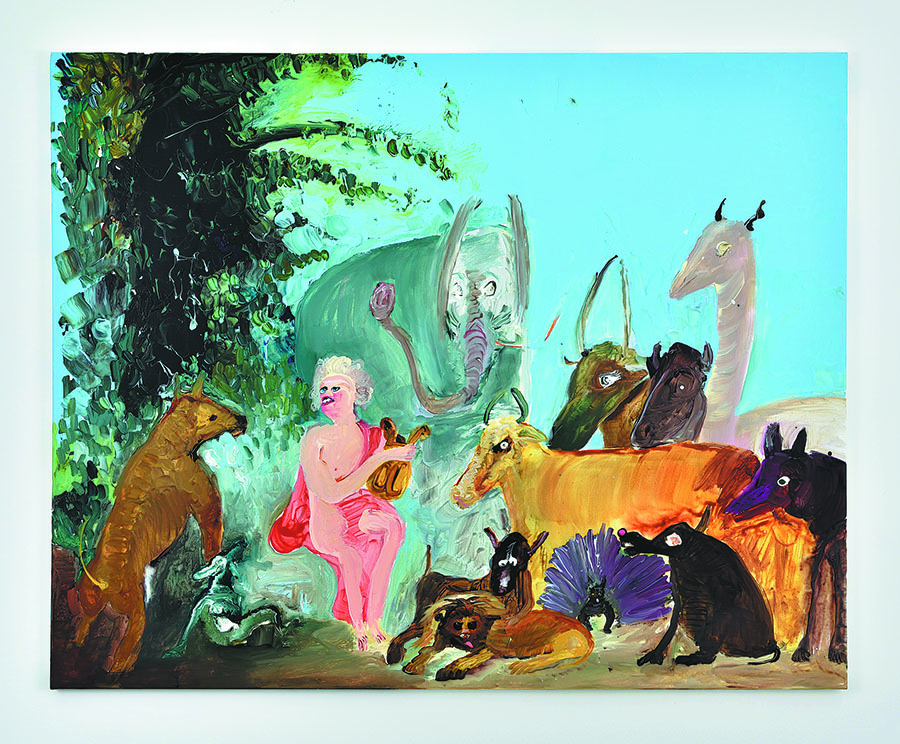 Solo exhibition displays diverse body of work that combines the whimsical with the classical, Xu Haoyu reports.
Irish artist Genieve Figgis is holding her first solo exhibition in Asia, titled Drama Party, at M Woods Museum in Beijing.
The ongoing exhibition serves as a midcareer retrospective for the artist, showcasing more than 40 artworks spanning her early career to the present. Several new works created this year are unveiled to the public for the first time. The exhibition will run until June 4.
It has taken the 51-year-old Irish artist 10 years to turn into a rising star in the art world in Europe and the United States from being a housewife.
Figgis' works often feature elaborately dressed protagonists from the 18th century. Whether members of royalty and the aristocracy or generic subjects of the genteel class, they always appear in grand and luxurious surroundings, whether for weddings, dinners, festivals, feasts or excursions in nature.
Her style employs both the aesthetics of European rococo and the British "conversation piece", a group portrait depicting figures interacting in a domestic setting.