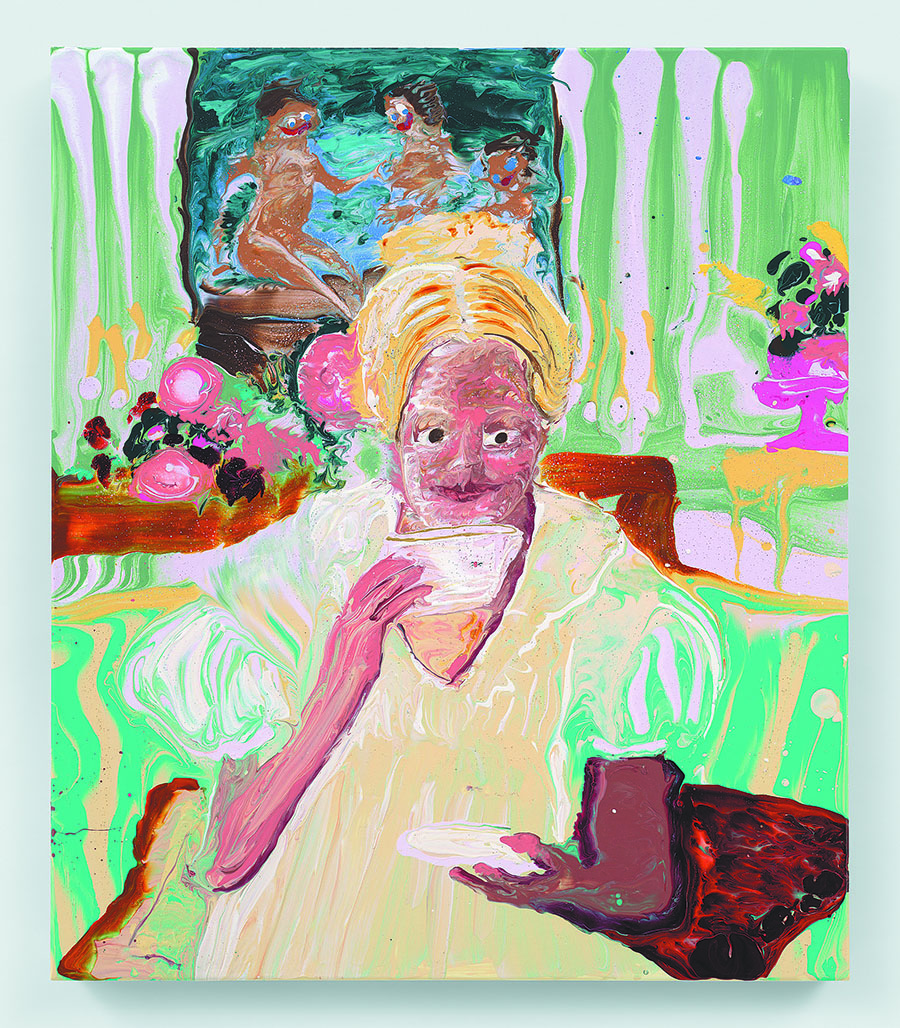 Figgis did not come from an artistic family background. Her mother worked as a homemaker throughout her life, while her father, a carpenter, ran a workshop where he passionately crafted various wax figurines. Whenever their home needed furniture, her father would handcraft the necessary pieces.
Influenced by her father, Figgis learned woodworking during her secondary school years. As a child who loved drawing, she would often use the people around her as subjects for small comic strip creations.
After getting married and having children, her passion for art expanded as she became involved in creating costumes and set designs for school drama classes.
Figgis had no formal connection with the art world until she took an art course at the Gorey School of Art, and in 2006, she graduated at the age of 34, after her two children were already in school. Later, she studied art and received a master of fine arts degree from the National College of Art and Design in Dublin in 2012 when she was 40.
Figgis claims that for a housewife, the idea of returning to university and pursuing painting seemed like a far-fetched and absurd notion. However, she couldn't control the extravagant ideas that filled her mind. From a young age, she had a fascination with 18th-century fashion, history and painting. She desired to use painting as a means to explore different historical periods and fulfill her dreams.
Only a year after graduating from her master's program in Dublin, her paintings were discovered on the internet by the eagle-eyed artist Richard Prince, who bought some of her works and recommended her to the New York art world.
Figgis' dark, strange and surreal style of painting soon attracted the attention of critics.
"With her distorted figures and vivid colors, Figgis conjures up a world that is both whimsical and disquieting," Adrian Searle, art critic for The Guardian, a prominent British newspaper, commented in an article. "Her paintings challenge conventional notions of beauty and invite viewers to explore the complexities of human emotion and the subconscious."
Jerry Saltz, another well-known American art critic and writer, wrote on his own Instagram, "Genieve Figgis' paintings possess a darkly comic and fever-dream quality. She combines classical art references with a contemporary sensibility, creating a unique visual language that is both unsettling and captivating."
Figgis' works are now included in the permanent collections of the Bass Museum of Art and the Perez Art Museum, both in Miami; the Smart Museum of Art in Chicago; and the Aishti Foundation in Beirut, Lebanon, among others.
They have been featured in numerous exhibitions and projects in art institutions such as MoMu, Antwerp; the Irish Museum of Modern Art, and the National Museum of Ireland, both in Dublin; the Consortium Museum, Dijon, France; the Aishti Foundation, Lebanon; and the Met Opera, New York City.
But her daily life hasn't changed much.
She still resides in the picturesque countryside. Her children have grown up, allowing her to spend more time on her artistic pursuits. Every day, she drives 15 minutes to her studio, which is surrounded by sheep and cows, with green fields and manors nearby, and the shimmering sea in the distance.