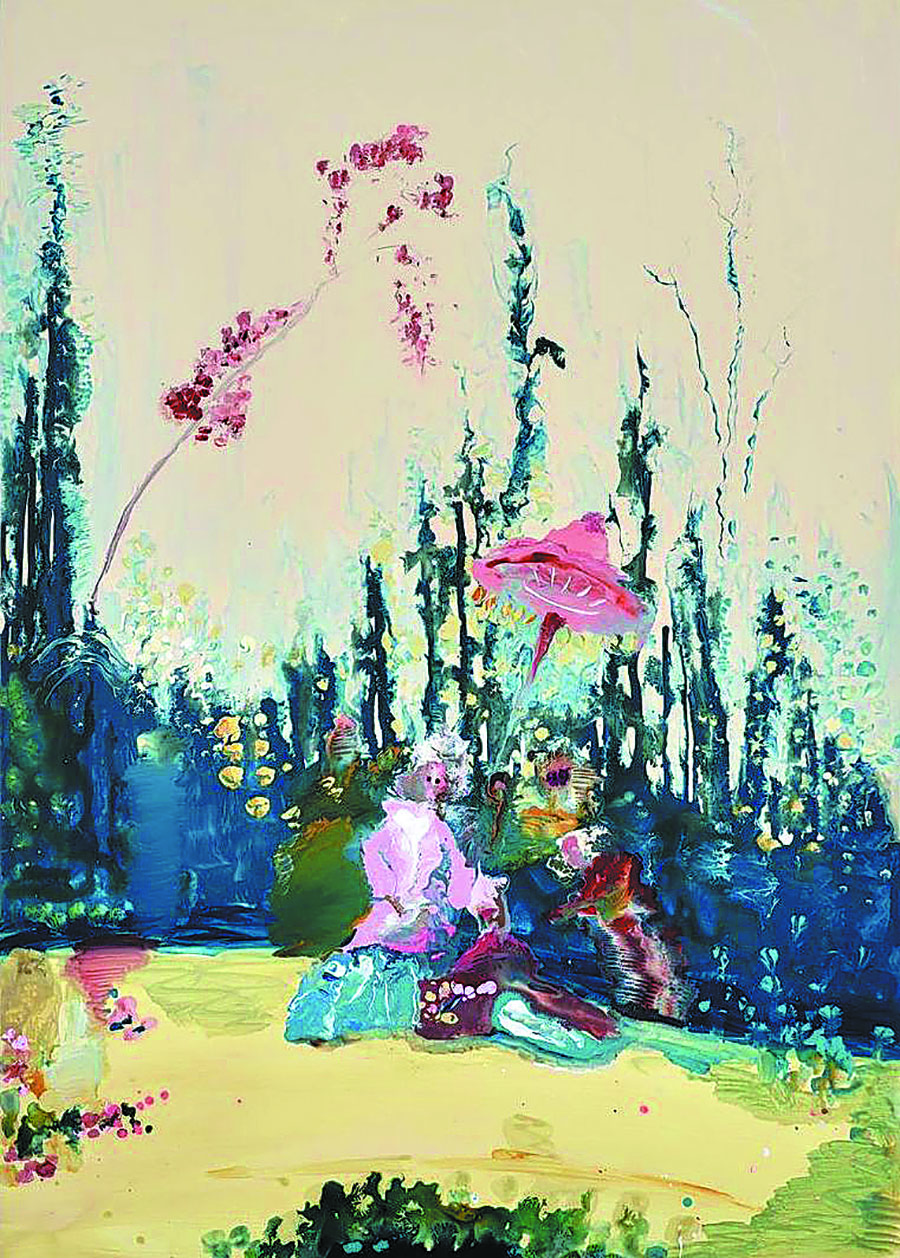 She thoroughly enjoys this alchemy-like creative process, filled with unknowns and serendipity, which results in artworks that exist somewhere between abstraction and realism.
The paintings showcase a fusion of colors, dissolving forms, and blurred body contours that gradually emerge within the luxurious backgrounds of 18th-century elite life. These works embody the artist's exploration of both the materiality of art and sensory experience.
The figures in her artworks resemble haunting phantoms or whimsical clowns, with distorted faces and enigmatic postures. They create an eerie and surreal atmosphere, reminiscent of the artist's affinity for Gothic literature.
"Like rippling reflections on the water's surface, the opulent and lavish scenes in the paintings appear ethereal and elusive, as if they were fading illusions or dreams," says Qi Yuanlin, one of the curators of the exhibition.
Deng Yingying, another curator, comments that "Figgis' creations skillfully navigate the realms of dreams and absurdity, humor and horror, homage and subversion".
Figgis was born in 1972 in Dublin, Ireland, and currently lives and works in County Wicklow, Ireland. As an artist, she has chosen an unconventional path. While painting has always been an integral part of her life, Figgis embarked on her professional career after already establishing a family, becoming a wife and mother.