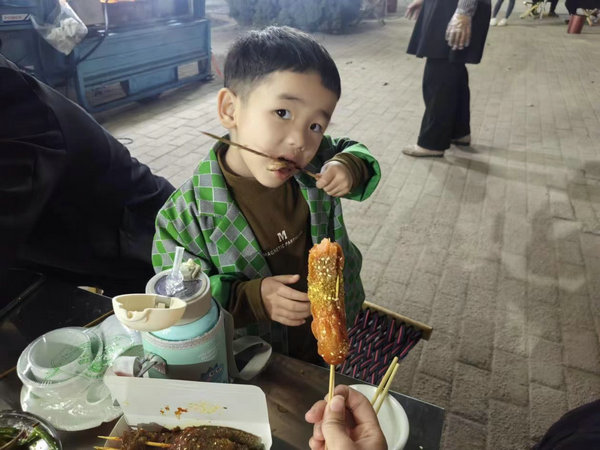 The Mude food street has packed in night visitors as the summer is approaching.
The street sits in Yanzhuang street, Shandong province's Guanxian county and runs 480 meters.
It covers an area of 16,000 square meters and offers distinctive local cuisines and various ethnic Chinese specialties. The street is part of local authorities' efforts to spice up residents' life and traveler experience, while promoting the development of the night market economy.
In addition to gourmet food, visitors can enjoy a variety of entertainment and leisure activities in the street, including dance, martial arts, and live band performances.
Local authorities aim for the streets to become a popular destination in the summer.