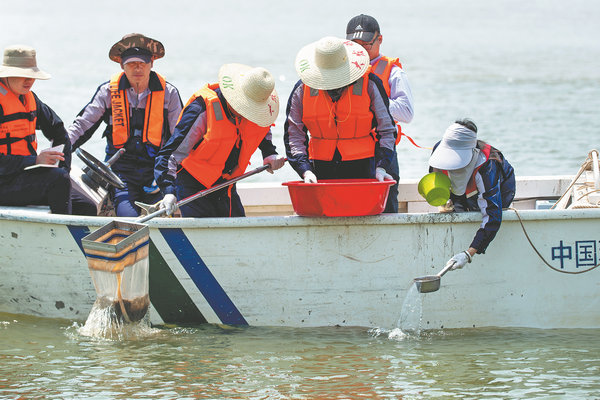 In a research vessel laboratory, scientists are busy analyzing samples taken from the Yangtze River.
They are conducting the second annual spring health assessment program of China's longest waterway, organized by the Ministry of Ecology and Environment, which started in April.
Within two months, seven groups of researchers and scientists were allocated to take and analyze samples from 331 designated sites of the river's primary course, its major tributaries and lakes linked to the river to quantitatively describe the Yangtze's ecology and biotic condition.
As of May 9, 199 designated sites had finished sample collection, about 83 percent of the total sites, according to Hu Sheng, from the research team.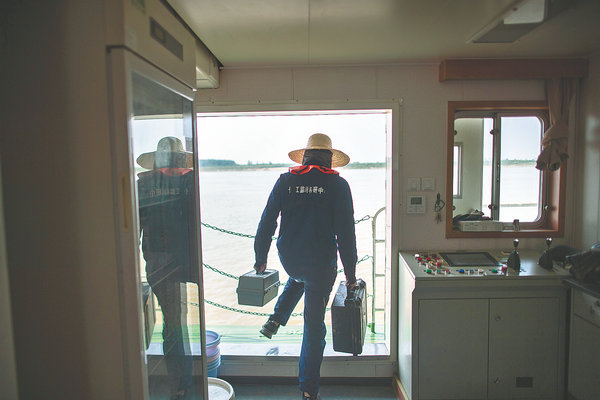 "Compared to last year's work, algae are included as bioindicators for organic pollution," Hu says, adding that periphytic algae are investigated in rivers and streams, while planktonic algae are collected in lakes.
Besides algae, chemical and physical parameters are also measured. With these results, scientists can conduct "a comprehensive physical examination" on the river, according to Zhang Jing, who is in charge of the sample collection team.
Examining benthic invertebrates (backboneless species that inhabit the bottom of bodies of water) needs the use of silt samplers, because rapid water flow washes sediment away.