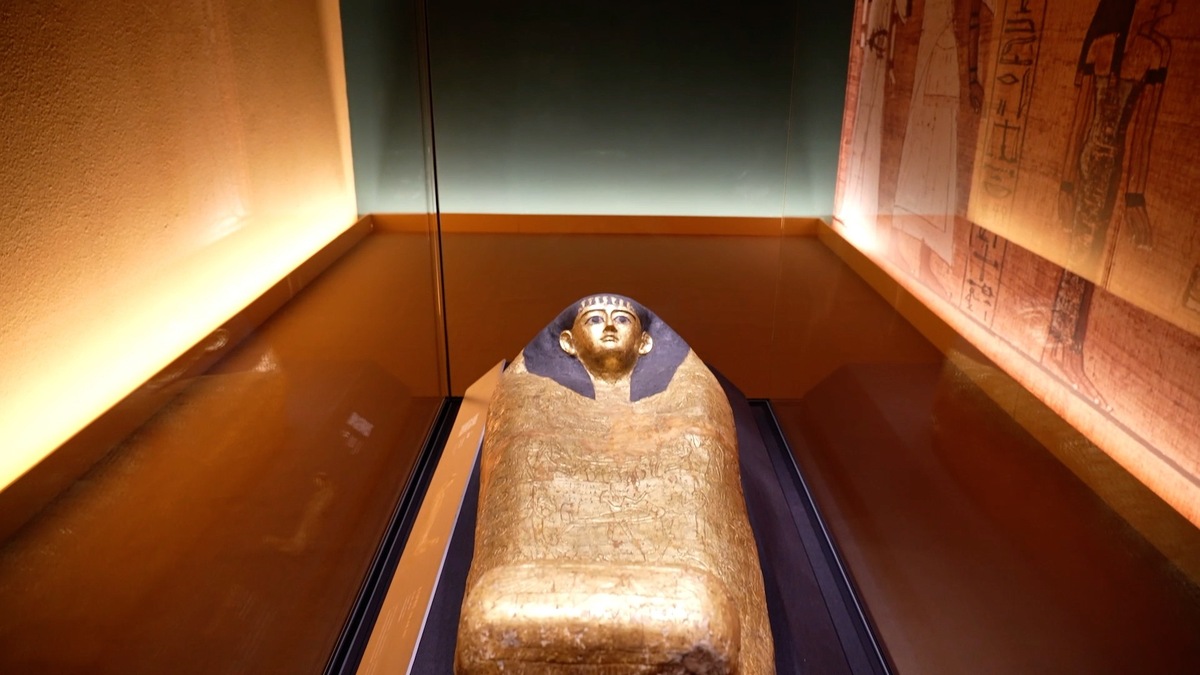 The Meet You Museum's latest exhibition featuring mummies and rare relics of ancient Egypt is drawing attention in Beijing. Showcasing more than one hundred items drawn from the Egyptian Museum in Barcelona, this exhibition presents hieroglyphs, religious beliefs, and the funeral culture of ancient Egyptians.
A gilded mummy coffin belonging to an unknown woman made its debut in Beijing. Well-preserved beneath exquisite golden masks, swaths of linen and molded plaster casings, it embodies the wisdom of the ancient Egyptians and outstanding restoration works.
Luis Manuel Gonzalvez, curator of the Museu Egipci de Barcelona, is also an archaeologist who helped excavate the gilded mummy coffin. He said: "They are not only a manifestation of the wisdom of the ancients, but also show the restoration efforts of archaeologists like us today."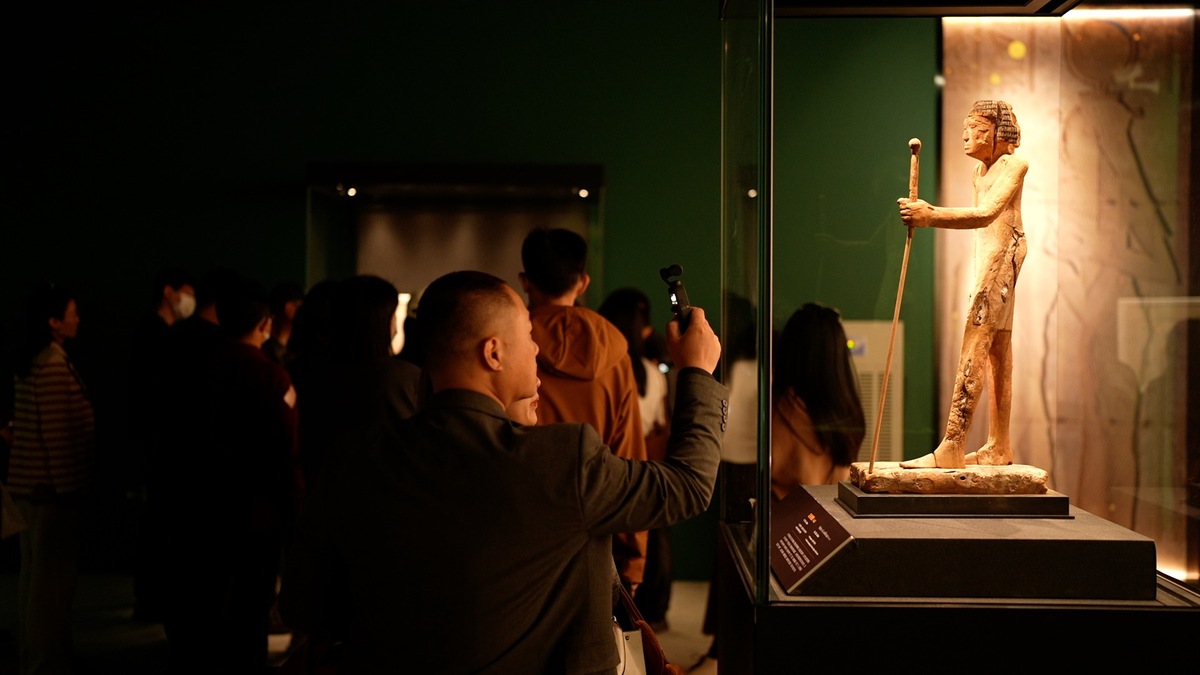 Surrounded by this array of precious relics and the immersive settings of the pyramids and the sphinx, visitors can really feel as if they are traveling back in time to the land of ancient Egypt. And inside every mummy and within each piece of relic is a story waiting to be told. Through multimedia and some innovative presentations, their secrets are now revealed in the most fascinating way.
Wang Chunchen, curator of the Beijing-based Meet You Museum said: "Even if we don't know the Egyptian language, we could generally guess the meaning of it, which adds fun to the whole experience."
Gonzalvez, a Spanish curator, shared his opinion: "Perhaps we think that Egypt and ancient China are two civilizations far apart from each other, but who knows if they had any exchanges in history?"
He also noted that as two ancient civilizations boast a long history, both China and Egypt made great contributions to the world development through mutual learning and cultural exchanges. He is glad to see that these exchanges are still happening today.
Gonzalvez added: "Many young people like to go to museums regularly. Personally, I don't know if this change is good or bad, but I accept it with pleasure either way. I sincerely hope our collection can inspire more people to learn more about ancient Egypt, and spark more cultural dialogues."