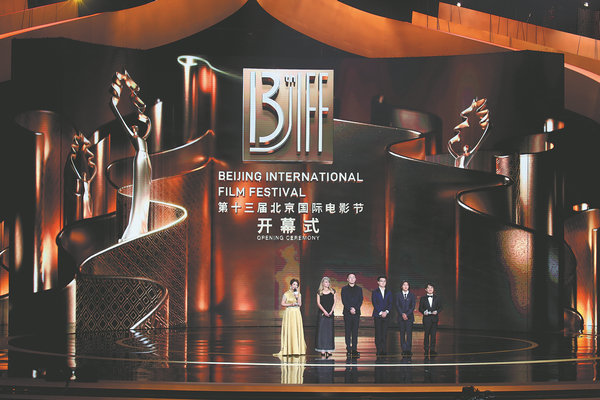 The future of filmmaking could be unlike anything we've seen before — virtual actors could be just as affecting as real ones, or actors could record a scene in their own home using a smartphone, and within an instant they'll appear on-screen in full costume against a surreal backdrop.
At the China Film Capital Development Forum, hosted on April 25 at Beijing Film Academy's Huairou district campus, filmmakers and experts envisioned how the film industry could adapt to, and benefit from, technological advances.
The forum became an annual component of the Beijing International Film Festival in 2021. This year it was themed on "integrating technology and film industry to construct China's film capital".
Kong Jianhua, deputy head of Beijing Radio and Television Bureau, said in his speech that 30 years ago, the three hallmarks of Huairou district were Yanqi Lake, Hongluo Temple and rainbow trout. Today the list includes Huairou Science City and the China (Huairou) Film and Television Base, located in the district's Yangsong town.
"From the small film and television town of Yangsong, to the 'China movie capital' Huairou, we have witnessed how movies allow a small town to take on a brand-new look, and how movies make Beijing an even better capital city," Kong says.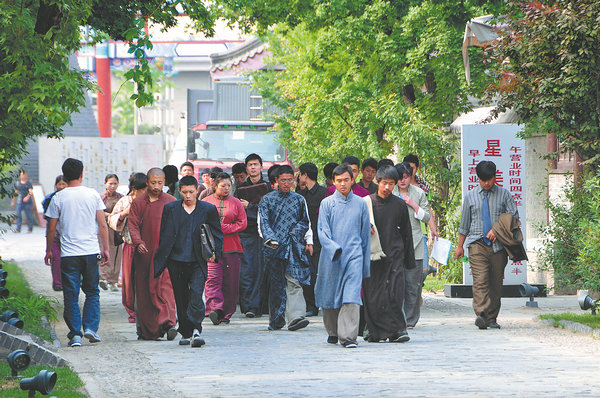 In 2017, a general city plan for Beijing's development between 2016 and 2035 was released, stating Beijing's aim to be strategically positioned as the "four centers" — a national center for politics, culture, international exchanges, and scientific and technological innovation.
For Huairou district, the goal in keeping up with these developments is to transform from merely a suburban area of the capital into a place that supports China's international exchanges.
Apart from being an ecological conservation zone, Huairou district has three major industries — technological research and development; film and television culture; and conventions and exhibitions.
The development of these industries is increasingly integrated. At the Beijing Yanqi Lake International Convention and Exhibition Center, the annual Beijing International Film Festival conventionally hosts its opening and closing ceremonies and other events.
The area has also attracted major film organizations, including the Beijing Film Academy, the China Film Group Corp and the Bona Film Group, to set up bases.
Fu Ruoqing, chairman of China Film Group Corp, says they have produced approximately 300 films over the past 15 years, the majority of which were made in the company's studio in Huairou.
According to him, the film and television base has provided policies and measures that support film and television content production, as well as a favorable environment for the collaboration and exchange of companies from different fields and industries.
"In recent years, the cultural and tourism industries have become a new driving force for China's economic growth," Fu says.
"The booming development of the 'China movie capital' and the advantages of the international convention center have played a unique role in Beijing's construction of the 'four centers', and provided a dazzling stage for the innovation and convergence of culture and tourism."
To promote the integration of film culture and tourism resources, the corporation plans to collaborate with relevant companies in building a theme park based on sci-fi films, such as the domestic blockbuster The Wandering Earth, hoping to contribute to the capital's cultural, tourism and economic development.