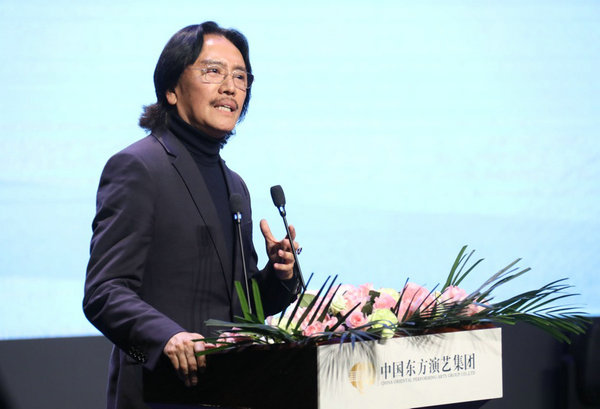 China Oriental Performing Arts Group launched its musical team in Beijing on April 20.
According to Jing Xiaoyong, head of China Oriental Performing Arts Group, the musical team will focus on producing and staging original Chinese musicals. This year, it will bring its first original musical production, The City of Stars, which will feature musical actor Zheng Qiyuan in the leading role.
In 2022, the company premiered a Chinese musical, titled Teacher Guimei, by working with Poly Theater and Yunnan Provincial Department of Culture and Tourism. The musical, which tells the story of Zhang Guimei, who founded a high school offering free education to girls in a less-developed area of Yunnan province, will kick off a national tour this year by visiting nine Chinese cities with 18 performances.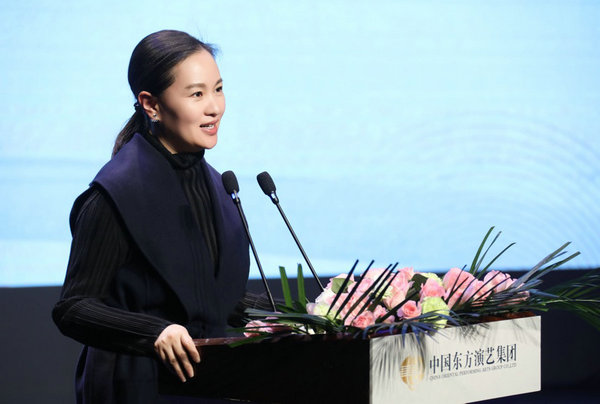 Veteran Chinese singer-songwriter Cheng Fangyuan will serve as the honorary director of the musical team, who will help train young musical performers.
"I can still recall the first musical I watched in Broadway back in 1994. It was Andrew Lloyd Webber's Cats, which totally changed me. I watched many musicals and I wanted to make a Chinese musical," said Cheng.
In 1998, Cheng, as producer and leading actress, brought the Chinese version of The Sound of Music to Beijing and Shanghai, which was well-received by audiences.
"Back then, musical was very new to Chinese audience and now we have a large fan base, especially the young people, for musicals," she added. "We have gathered many talented young musical performers and will produce more original Chinese musicals."
Veteran musical producer Li Dun and singer Lei Jia are among the artists who joined in the company's musical plans.