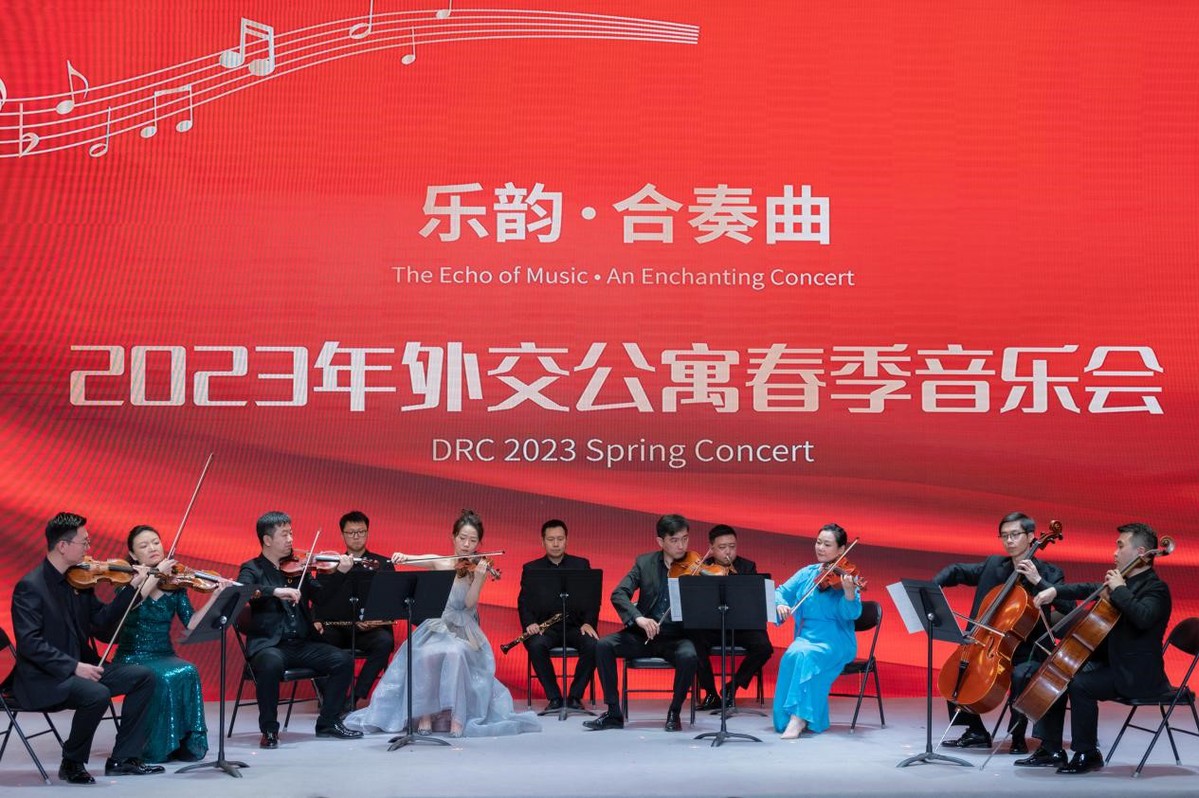 The Beijing Service Bureau for Diplomatic Missions (BDS) held a concert titled "Music Rhyme Ensemble" at the diplomatic residence compound in Beijing on April 18.
More than 100 high-level diplomats from more than 20 countries, as well as Li Li, director-general of BDS, Yang Peipei, deputy head of Chaoyang District, Zhou Yu, secretary of the Party Committee of China National Symphony Orchestra, and Shen Hongchang, chairman of the Beijing Financial Street Education Investment Co., Ltd attended the event.
The concert aimed to highlight the role of music and education in China's modernization, and serve as a cooperation platform for cultural exchanges.
Li said that the diplomatic mission will strengthen cooperation with the China National Symphony Orchestra and the Financial Street Group to build "a bridge of friendship" between China and foreign countries and do its part to create a community with a shared future for mankind.