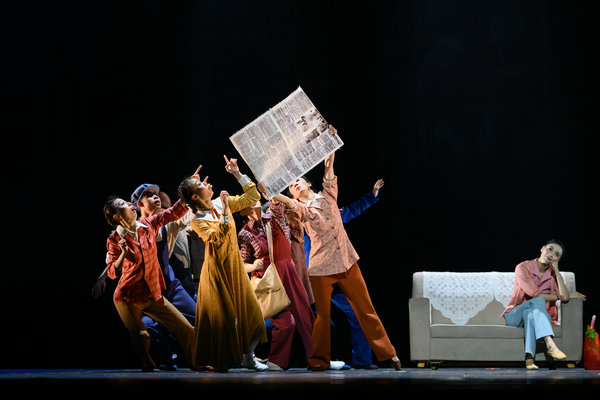 The Chinese dance drama, Ode to the Motherland, was staged at the National Center for the Performing Arts in Beijing with two performances on April 16 and 17.
Produced and performed by Wuxi Song and Dance Drama Theater, the dance drama kicked off a national tour.
Directed by Wang Ge and written by scriptwriter Tie Han, the dance drama gathered creative members including composer Yang Fan and visual designer Ren Dongsheng. Based on the real story of the songwriter Wang Xin, who composed and wrote lyrics for the classic Chinese song, Ode to the Motherland, the dance drama portrays the songwriter's experience of writing the song and his own love story.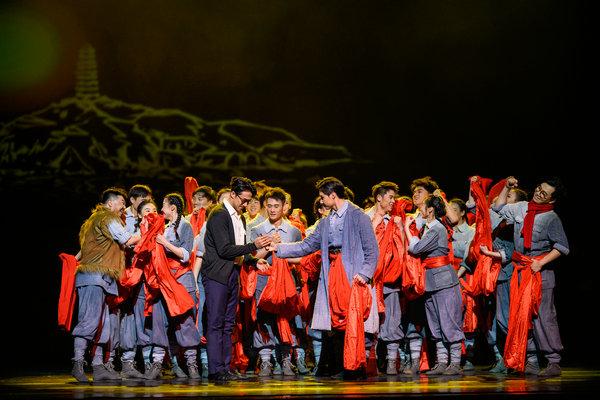 Many Chinese people grew up listening to this song, which the songwriter used to deliver national pride and patriotism. The song was inspired by Wang, who passed Tian'anmen Square one day in 1950 — one year after the founding of the People's Republic of China. Wang, 32 years old then, soon wrote the song after returning home and his wife, Wang Huifen, also contributed to the songwriting process, who was also portrayed in the dance drama. In 1951, the song's lyrics were published on People's Daily and the song soon gained popularity through radio programs.
After the shows in Beijing, the dance drama will tour other Chinese cities, including Tianjin and Shanghai.