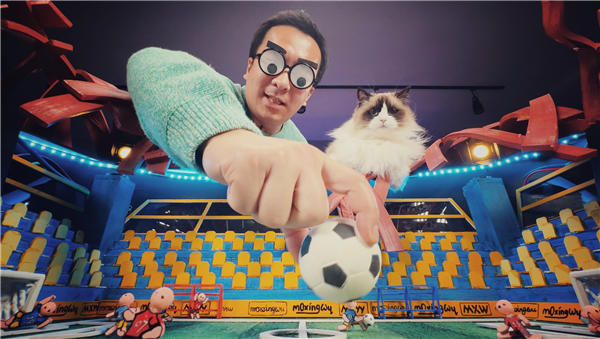 "You pull a lever, a rain cover will rise over your head, and you press a button, the basket in the front will be lowered," Ning says, adding that he could still relive the excitement.
"I was just a little boy back then, and all I could think was this was so cool."
This deeply influenced him and predisposed him to a habit of hands-on work. "It didn't take long before I tried to use tools and materials to make things I liked," he says.
He enjoyed tinkering with models like his grandfather did, carving seals, making wooden frames in his spare time after school. He also learned from his grandfather about things such as the internal structure and working principles of mechanical pencils.
In 2005, Ning got to study advertising art design at the Communication University of China in Beijing.
An internship at China Central Television in 2009 led him to a career in TV programming after graduation, where he was given the stage to work on visual presentation of popular science, from making popular science models to writing scientific explanatory content for the programs, and later appearing on camera as a presenter.
"At that time, few people paid attention to visual presentation in the field of popular science," Ning says. "I like to integrate various knowledge I have learned, and models are a good carrier for this."
He spent approximately 10 years at the TV program, and became increasingly good at playing various creative roles in the production.
In 2019 when he turned 30, the spirit of seeking a change in his life and better committing himself to his passion of making models saw him quit his job and start up his own science popularization short-video business.
His wife Geng Zhao was supportive and jumped on board.