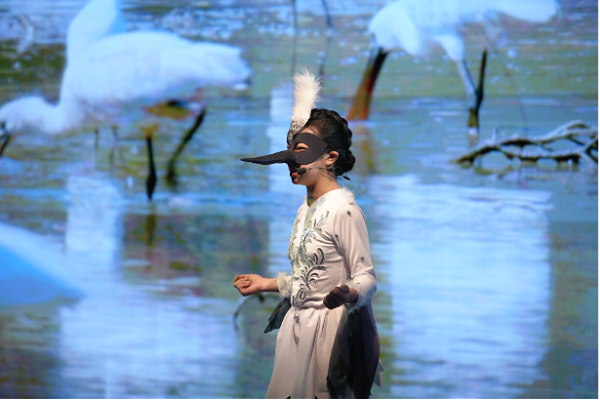 Hong Kong Nature Stories, a nonprofit program aiming to display the city's biological diversity, was launched at Phoenix Television's headquarters on April 13.
The program plans to produce a documentary series, a documentary movie and a series of other activities that recount tales from various aspects of the city, from its history and culture to its natural environment and economic development.
Notable creators, including documentary director Zhou Bing, director-scriptwriter Cheung King-wai and musician Keith Chan, attended the ceremony and revealed that the program will use 8K cinematography and specialized facilities to capture precious scenes of wild creatures.
The crew is currently still recruiting talent from the Chinese mainland and Hong Kong, as well as Europe and North America.
In September, the program will release a nature-themed documentary series, which will be the first of its kind about the city known for its towering skyscrapers and bustling streets.
The series will be shot and produced focusing on six types of geographical scenes, notably rocky areas, forests, water banks, oceans, fields and wetlands. It will be released globally in Mandarin, Cantonese and English.
Joyce Lee, a member of the program's expert advisory team, said that Hong Kong has done a great job in conserving its natural environment and it is worth passing on this knowledge to future generations.