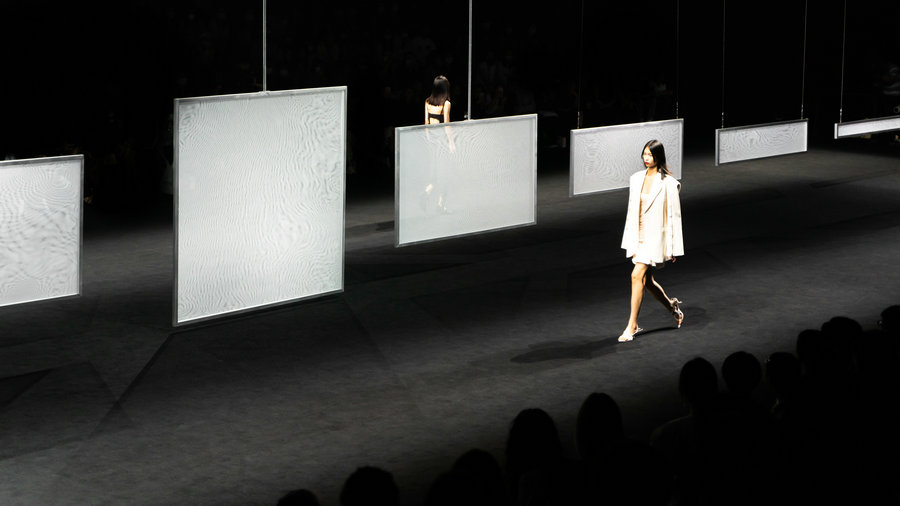 The turnout at the recently concluded 2023 Autumn/Winter Shanghai Fashion Week indicates that the fashion industry is already recovering following the COVID-19 pandemic, officials said at a banquet held in Shanghai on Monday.
According to official statistics, the number of audience members increased by 59 percent while the number of buyers rose 49.8 percent compared to the previous season.
Notably, there was a significant increase in buyers from Shandong, Liaoning, and Hubei provinces.
According to Ding Meimei, the person in charge of the DFOShowroom, about 60 percent of buyers this season are newcomers.
"There should be a significant increase in middle-to-high-end consumption in the second half of the year, and it is expected that orders will recover to the same level as in the same period of 2019," said Yin Jiajue, the co-founder of buyer's shop XC273.