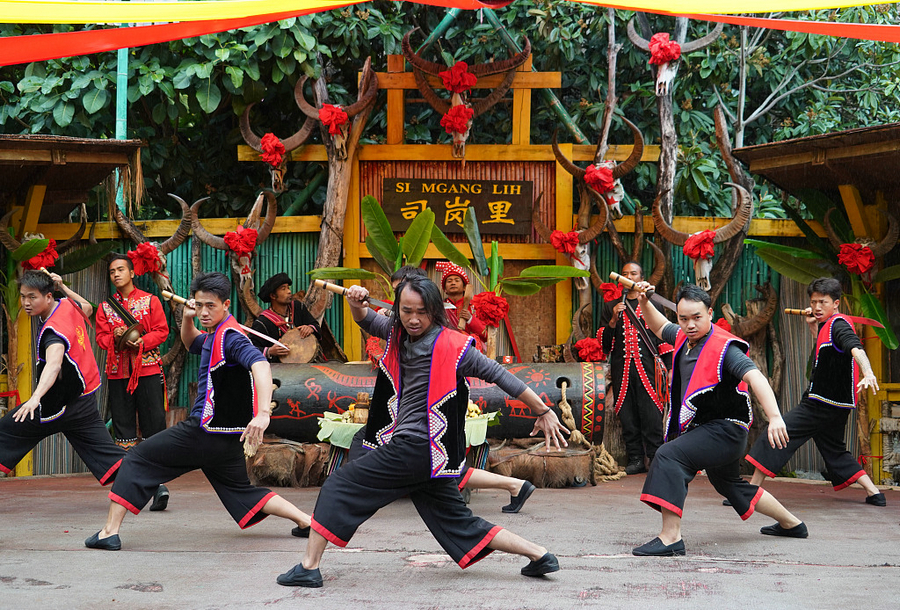 People of the ethnic Wa group living in Ximeng Wa Autonomous County of Yunnan welcomed their highly anticipated, annual wooden drum festival on Monday.
In the past, Wa villages in Ximeng could celebrate this event any time after the dry rice was harvested. But since 2002 the date has been standardized from April 10 to 12 on the advice of local officials, in a bid to create a more festive atmosphere on a national level to better promote Wa culture.
During the three-day festival, the village head will select the best tree trunk from which to make the wooden drum and hold a sacrificial ritual around the chosen tree. On the following day, villagers sporting festive costumes will pull the timber back to the village. While the carpenter carves the drum from the trunk, all the other men and women sing and dance as one. This is also seen as a good opportunity for young people to make new friends and find their lovers.