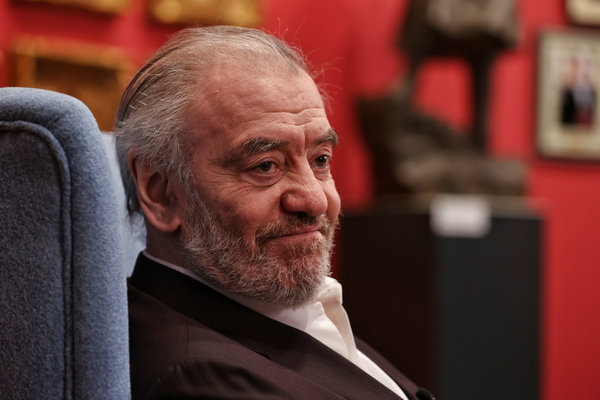 Returning to Chinese stage after over three years, staging Russian pieces from Prokofiev, Rimsky-Korsakav and Tchaikosky, Maestro Valery Gergiev and his Maeriinsky Orchestra have won applause from around the world.
Maestro Gergiev has performed around ten times before in National Center for the Performing Arts (NCPA) and he's happy to be back again.
Valery Gergiev, the conductor of Mariinsky Orchestra said: "I feel privileged, happy and honored to see the partnership between Mariinsky and NCPA, also between me personally and Chinese musicians. Going back many years ago, since the very beginning, the birth of NCPA, I was here. I feel like in many ways, I come home after three and a half years."
The orchestra is among the first set of international musicians that the National Center for the Performing Arts has presented since the pandemic. The venue will host a variety of international artists and groups later this year. According to the China Association of Performing Arts, nearly 1,000 overseas performances have been confirmed for the Chinese mainland in 2023.
While, culture exchanges are being strengthened as more international plays hit Chinese theaters and more Chinese cultural events and projects head overseas.
The collaboration between the US-China Music Institute of the Bard College, the Conservatory of Music in New York and the Central Conservatory of Music in Beijing got started in 2018.
Students studying Chinese instruments including Erhu, Guzhen, and Pipa are sent to Bard College, and foreigners studying Chinese folk music get to visit China.
The cooperation renewed for a further five years.
Cai Jindong, the director of US-China Music Institute, Bard College said: "Since our program started five years ago, now we have 25 students focusing on Chinese music or Chinese instruments, and some come from America. Our program has helped Westerners develop interest in Chinese music; they are welcome to learn the instruments, in that way, we can really create this communication between those two cultures."
As China reopens, more overseas performances are scheduled, some even lining up for later years. As Maestro Gergiev said, "Great music belongs to the world, music can break walls and has no boundary."