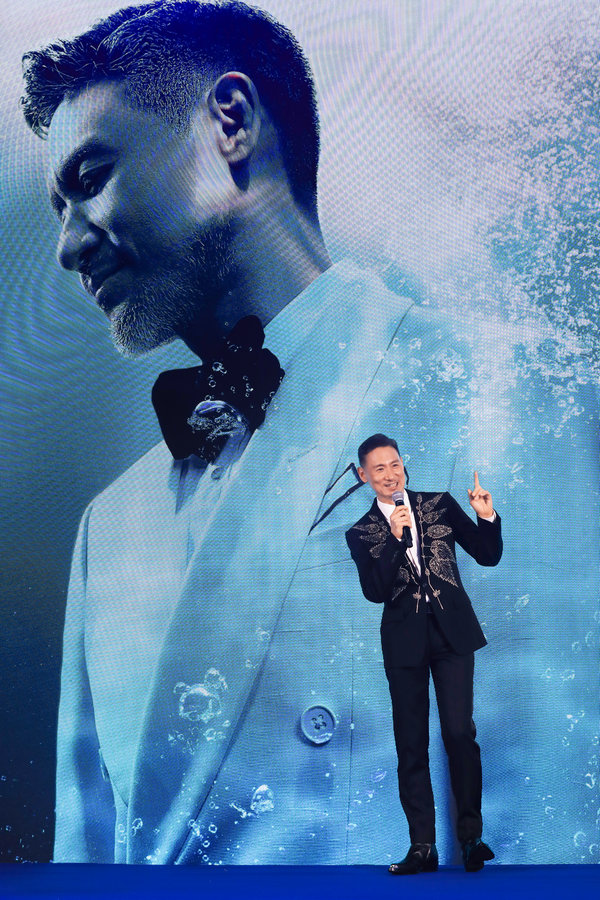 Turning 62 years old this July, Hong Kong singer-actor Jacky Cheung shows no sign of slowing down.
On March 30, he announced his upcoming tour in Macao, which will kick off on June 9.
Titled 60+, the concert tour will visit Chinese cities, which have not been unveiled yet.
Since 1987, Cheung has launched nine large-scale concert tours. In 1995, he performed 100 concerts. In 2007, he performed 105 concerts. The number of his concerts increased to 147 in 2010. From 2016 to 2019, he gave 233 concerts worldwide, breaking a record in his four-decade-long career.
"Singing is my favorite thing and I won't stop," he said during a news conference held in Macao. "I am older and I am still making progress as a singer."
"I enjoy performing and I want to bring new ideas for each of my concert tours," he adds.
It has been about three years since the singer performed publicly due to the coronavirus pandemic. He said that he has been practicing and he misses singing and performing in front of an audience.
Cheung, acclaimed as the "king of pop" because of his long-lasting career in showbiz, was born in Hong Kong. He launched his music career in 1984 by winning a local singing competition and has sold more than 25 million records so far.