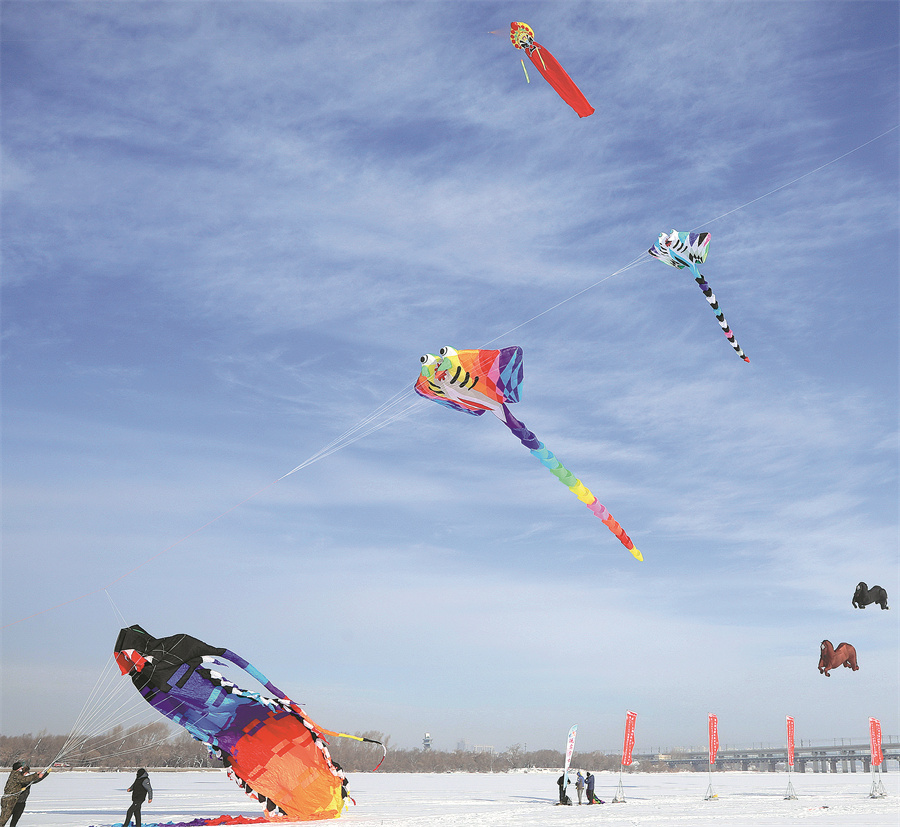 Orcas, horses, dragons, the Monkey King from Chinese legend, skeletons, and even SpongeBob SquarePants - you probably wouldn't expect to see this collection of animals, mythological creatures, and pop cultural icons flying together in the sky, but this spectacle happens every year in Weifang, the "World Kite Capital" in east China's Shandong Province.
Kites, which were invented over 2,000 years ago in China, are believed to be the earliest flying objects created by humans. After centuries of development, kites have become one of the country's representative traditional handicrafts, and kite-making technique was included in the list of China's national intangible cultural heritage in 2006.
The traditional Chinese kite-making technique involves four steps: making the frame, pasting paper onto the frame, painting and decorating it, and then mastering the art of flying the kite.
Currently, the most distinctive kite-making techniques can be found in three regions: Weifang in Shandong Province, Nantong in Jiangsu Province, and Lhasa in the Tibet Autonomous Region. These regions have each developed their own unique characteristics based on traditional kite-making craftsmanship.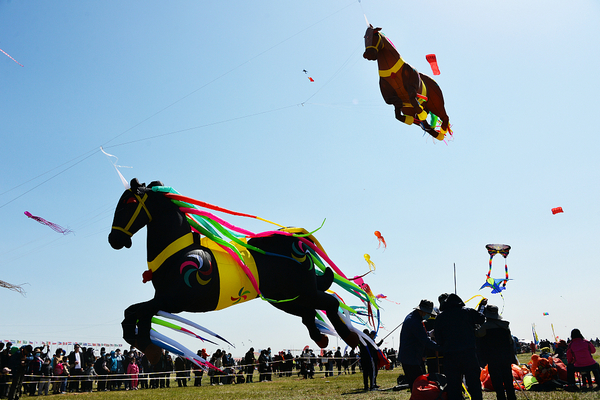 The city of Weifang is known as a global hub of kite culture and is widely regarded as the birthplace of these popular flying toys. The themes of Weifang kites are incredibly diverse, encompassing birds, fish, insects, cultural relics, historical figures, myths, and legends.
Today in Weifang, there are virtually no limitations on the shapes or sizes of kites, which can be made to represent people's ideals and aspirations. This diversity can be observed at the annual Weifang International Kite Festival, which has been held on the third Saturday of every April since 1984. More than 10,000 participants from over 30 countries and regions around the world compete in the festival every year.