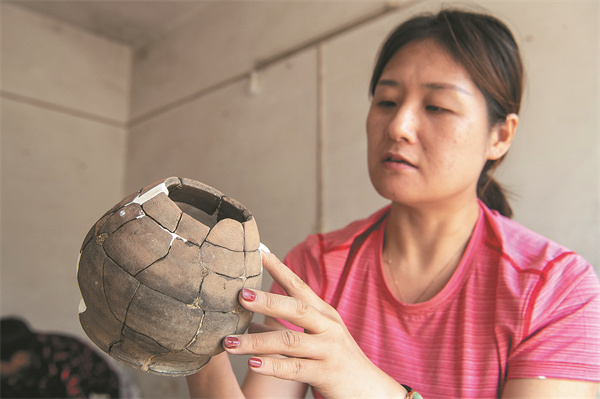 Archaeologist Yan Ni was glad of the recent rain, as it made the soil softer, allowing her and her teammates to unearth relics with greater ease.
"Since last year, the drought has made the soil at the excavation site hard and difficult to explore. With this rain, the upcoming work will be much easier," she says.
With short hair and tanned skin, Yan is the leader of the women's archaeological team at the institute of cultural relics and archaeology in Southwest China's Chongqing.
Established in 2012, the all-woman team has carried out more than 10 excavation projects and organized field work on more than 10 cultural relic investigations and exploration projects over the past decade.