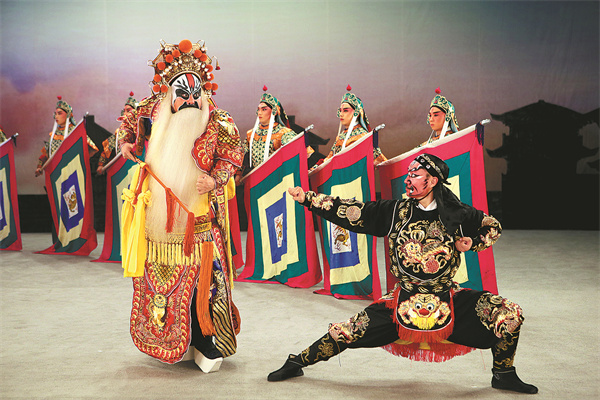 "Well done! But don't sing too high here," says director Yang Chi of Dalian Peking Opera Theater. The instructions seem to echo around the ornate theater where the director often goes to see rehearsals and gives young actors guidance on appearance, gesture, eye expression, speech and emotion.
Yang, 62, a well-known Peking Opera performer, has been engaged in the art since 1972, when he was admitted to the Peking Opera class of an art school in Dalian, Liaoning province.
"Peking Opera is the quintessence of Chinese culture. It shows the special charm of Eastern aesthetics in its singing, acting, recitation, acrobatics and dancing," says Yang, who has pocketed almost all the highest awards for opera in China.
According to Yang, people can see the traces of many kinds of traditional Chinese operas in Peking Opera, which is the epitome of Chinese operas, even though it is only over 200 years old. Yang was trained to play laosheng, the elderly male role. He laid a solid foundation for both high-quality singing and martial arts skills.
Later, in the late '80s, he switched to play hualian, painted-face characters, and won a reputation for his loud and profound voice, beautiful posture and all-around qualities.