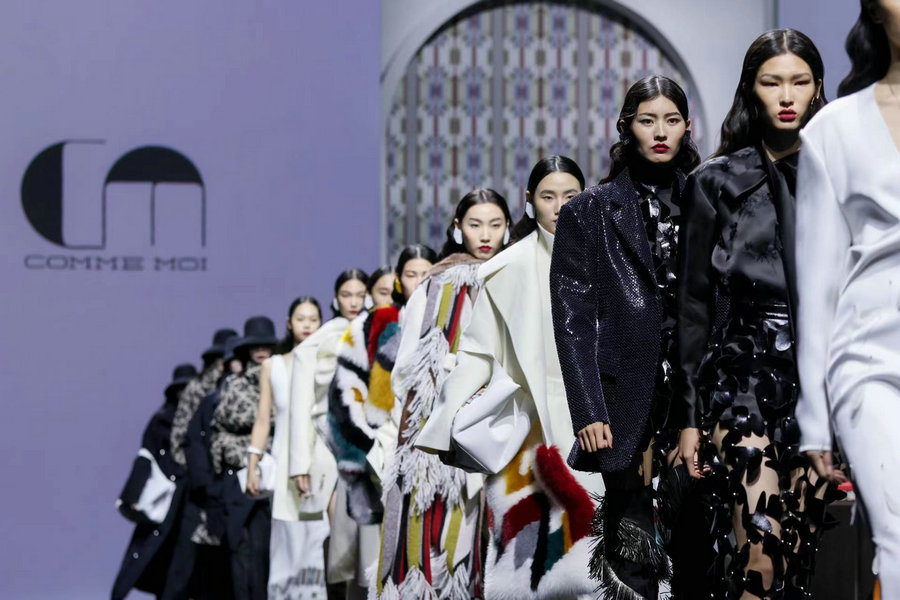 The opening show of the Autumn/Winter 2023 Shanghai Fashion Week on March 23 will feature the sports-themed ROYAL CLUB collection by British brand HAZZYS.
According to the organizers, the latest edition of the fashion week will focus on environmental protection and sustainability, and feature collaborations between environmental-friendly bio-based raw material SORONA and a host of designers. Compared with nylon, SORONA requires 37 percent less oil to manufacture. The production of the material also generates 50 percent less greenhouse gas emissions, according to the company.
The fashion week organizers have also announced that they have inked a strategic cooperation agreement with luxury group Kering to provide sustainable innovation enterprises with more opportunities and resources.
Sustainable fashion brand Reclothing Bank will host an art exhibition themed I DO CARE at THE INLET during the fashion week, with art and design, technology and folk culture, and emotional healing being the key themes.