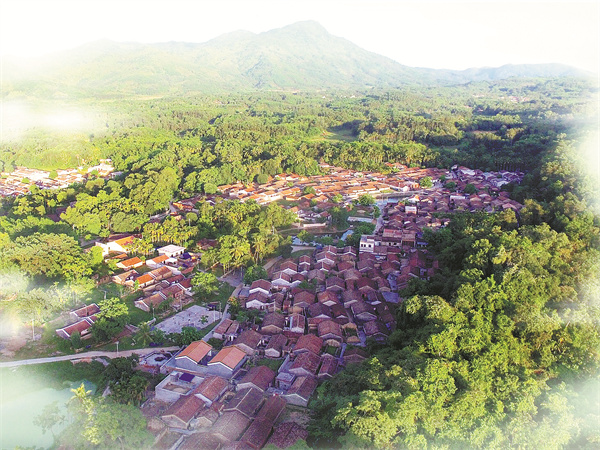 A stone tablet stands at the entrance of Xianliu village, on which is written: "Xianliu village, hometown of oil painting". The village, in Tunchang county, South China's Hainan province, is surrounded by ancient trees, fertile fields, lakes, mountains, small bridges and flowing streams. Its beautiful natural scenery has attracted painters from across China, who sit dipping their brushes in ink, dotting their works with color.
In Xianliu village, many used to paint with oils. Villagers worked during the harvest season, but in their spare time they would make oil paintings expressing their love for the village and life as a whole.
Xianliu village's oil painting tradition started in the 1980s, when a villager named Chen Youjun learned the artistic form. He went on to found the Tunchang Yanpuxuan Fine Arts School in 1984, which provided one- to two-year oil painting training courses for local inhabitants. The school educated more than 6,000 students, many of whom relocated to cities across China after graduation to develop their professional careers, forming what is now known as "Tunchang style".
With the migration of villagers and the rise to prominence of Tunchang oil paintings, in 2011, the county's government established an oil painting street, about 10 kilometers away from Xianliu village.
Built to be the "production workshop" of Tunchang oil painting, the street is lined with 24 oil painting studios. Visitors who enter one will find its walls covered with different types of oil paintings — classical and modern, figures and landscapes. The paintings are sold at home and abroad.