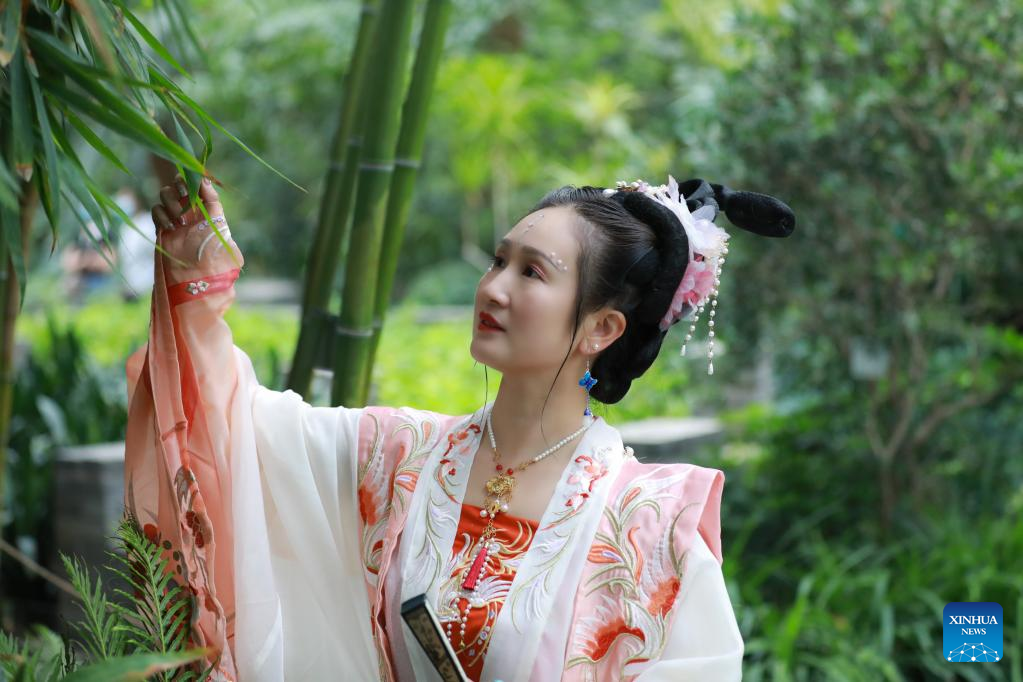 Dressed in long robes, a crowd of young people wanders around pavilions and royal gardens, with their flowing sleeves and heavily embroidered skirts gently swaying in the breeze. They are not actors nor actresses in a movie set, but Hanfu enthusiasts in a themed event held in Beijing.
"Over a decade ago, Hanfu fashion was an obscure subculture, but relevant activities nowadays often draw thousands of participants," said Liu Xiang, an organizer of the event.
Benefiting from the growing popularity of social media and a craze for traditional culture, Hanfu, a traditional style of clothing worn by the Han people, was brought back to the forefront by a new wave of young Chinese devotees, including Liu.
The 1980s-born rocket scientist Liu is also a co-founder of a Hanfu community in Beijing called "Hua Yan Hui."
The community was founded in 2011 following a Hanfu revival movement that emerged from the desire to express national identity and growing cultural confidence. Since then, Liu has been volunteering to support the group.
"My passion for Hanfu came from two of my friends who are fans of traditional Chinese clothing," Liu said. Her interest grew as she learned more about the culture behind it and acquired her first Hanfu costume.