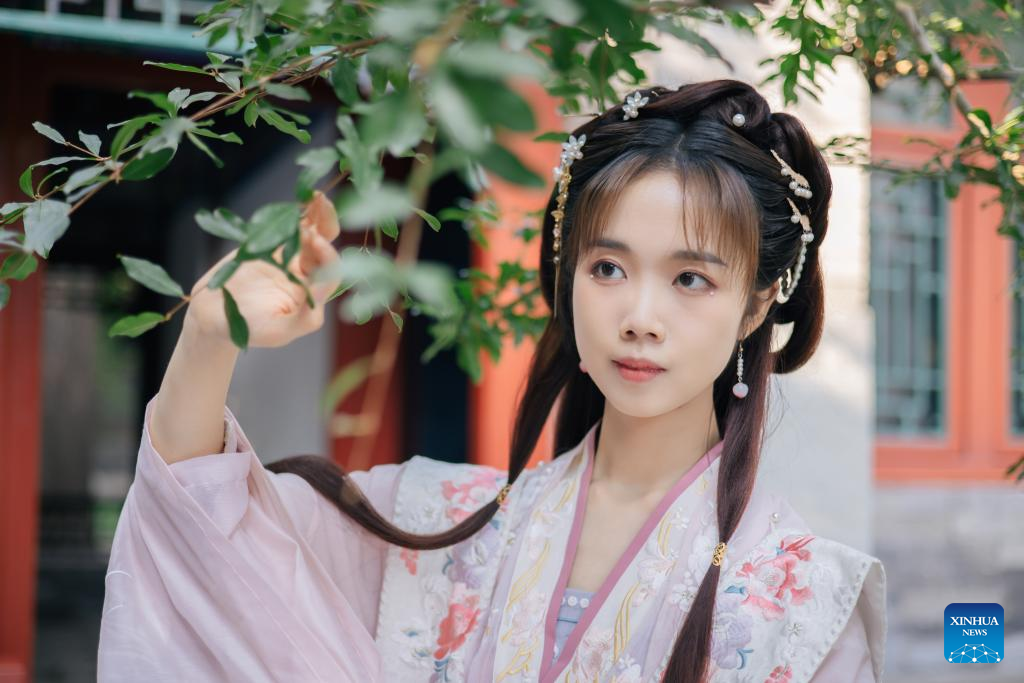 At first, people dressed in Hanfu in public were occasionally greeted with derision, while more passersby asked about their clothing style, said Liu.
But, more young people wear adapted Hanfu as they believe the best way to preserve tradition is to adapt it to modern life.
Yang Kunning was born in the 1990s and works in the public relations sector. She is fond of sharing her love for Hanfu online. She opened an account on the video-sharing platform Bilibili and posted videos featuring herself wearing Hanfu attire.
Thousands of comments and likes pour in on her channel as viewers find her videos attractive and creative -- blending traditional culture with modern dance movements.
"Social media has made Hanfu culture popular in China and abroad," said Liu. "Traditional culture has no national or ethnic boundaries," she added.
Savvy companies and factories also smell the massive potential in Hanfu-related industries.