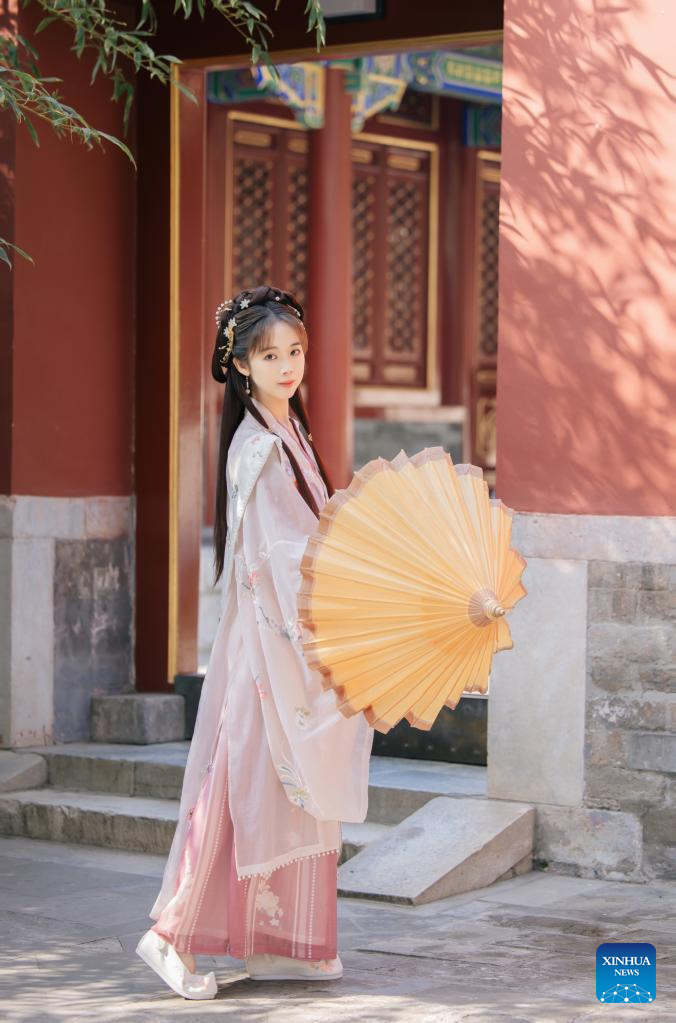 Yang's cousin Lu Siqing, who works in a consulting agency, said: "my work requires me to keep up with the newest changes in the market, and my experiences with Hanfu culture and related business help me better understand the consumers' mindset."
As China further optimized its COVID prevention and control measures, the recovery of the cultural and tourism industry has seen a quick rebound. Yang said she looked forward to participating in more offline Hanfu-themed events this year in Beijing.
"It will be a rewarding experience for Hanfu lovers like me to hold events in the Forbidden City and other historical palaces in the capital city," said Yang.