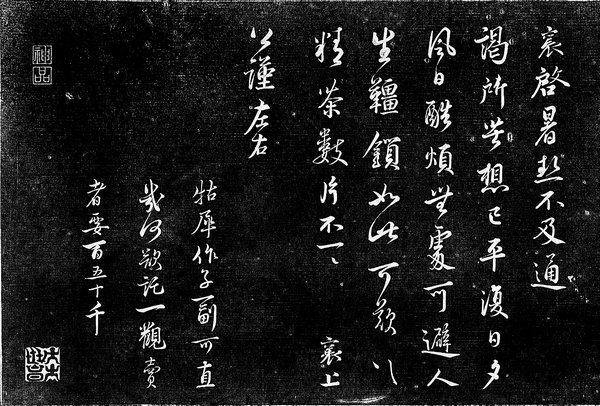 Calligraphy catalog
During his reign, Emperor Qianlong of the Qing Dynasty (1644-1911) was keen to showcase his collection of fine art from Chinese history. His patronage of art manifested in imperial anthologies compiled by his order and under his supervision.
For example, the emperor commended the project, Model Calligraphy from the Hall of Three Rare Treasures, which cataloged selected writing pieces in the imperial collection and preserved them in the rubbing form. The Hall of Three Rare Treasures, or Sanxi Tang, was a room in the Palace of Mental Cultivation, or Yangxin Dian, at the Forbidden City, where Qianlong used to keep three calligraphy works he valued a lot.
The calligraphy catalog, which took some seven years to complete, finally included 32 volumes of works by 135 calligraphers, dated between the fifth century and the late Ming Dynasty (1368-1644).
Now people are provided with a glimpse of the scale and brilliance of the royal project at Hunan Museum. It is showing dozens of rubbings from Model Calligraphy from the Hall of Three Rare Treasures, in its collection, at an exhibition that runs through August. The exhibition title, Yanyun Jintai, is taken from Qianlong's phrasing of the catalog, describing the illusive feeling delivered by calligraphy, and its diversity embodied in the specimens.
9 am-5 pm, closed on Mondays. 50 Dongfeng Road, Changsha, Hunan province. 0731-8441-5833.