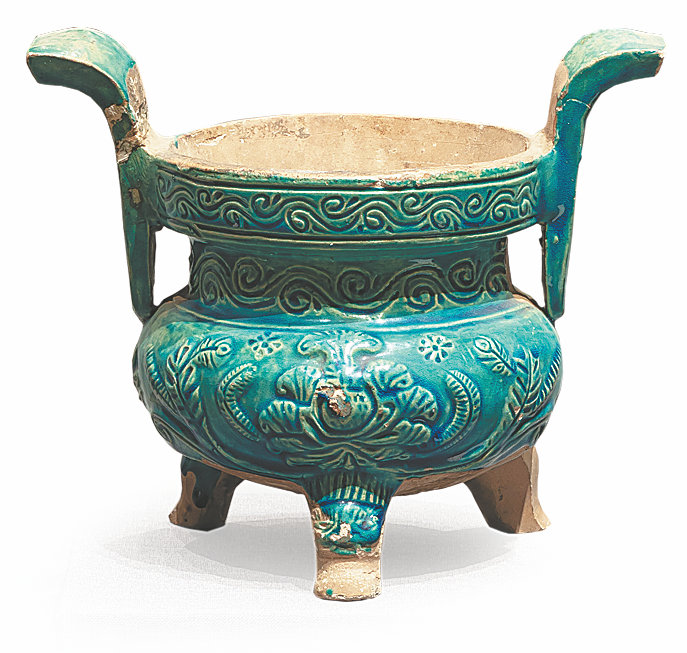 However, the commissioning of ancestor portraiture was preserved because of its practical use and increased demand. It happened as the commerce thrived, cities bloomed and the wealth of civilians grew.
A collection of 11 portraits of a noble Qing family, with hereditary titles, is the highlight of the ongoing exhibition. The works depict princes and their wives spanning six generations.
The intact condition of the artworks allows viewers today to appreciate the vibrant colors and intricate patterns of costumes, which were not only for decoration but also an exclusive privilege backed by distinguished status of the people who wore them. The three-dimensional effect and a minor contrast of light and shadow on their faces reflect an absorption of Western painting styles at the time.
One can find similar treatment of brushwork in the portraits of Yongzheng (1678-1735) and Qianlong (1711-99), the father and son emperors who were introduced to Western art via European missionaries serving in the Qing court.