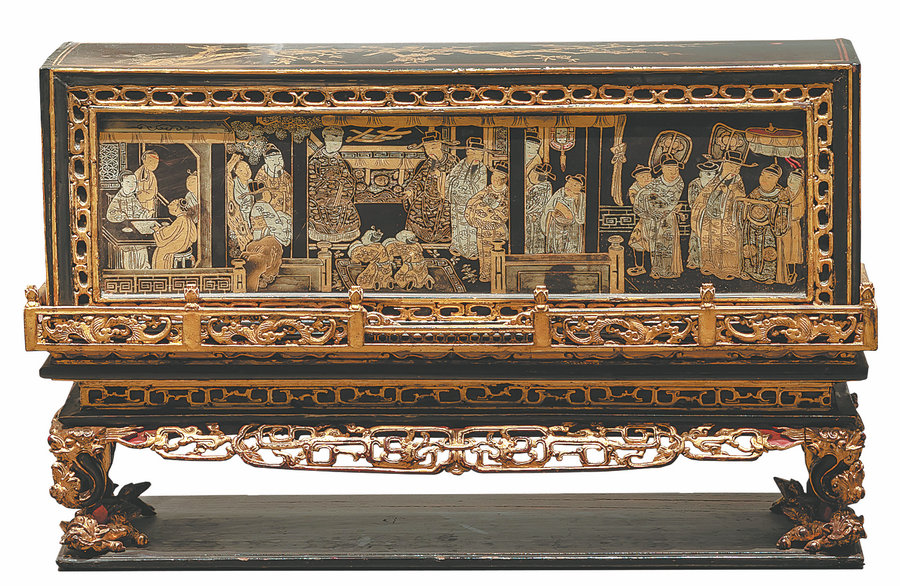 Hang says it is noteworthy that the show includes the Bochen school of portrait painting, an important style taking after the courtesy name of Zeng Jing, a professional painter who lived between the late 16th and the early 17th centuries.
Zeng spent much of his lifetime traveling and selling his art in Jiangsu and Zhejiang provinces, the prosperity of which generated a large group of art lovers and buyers. He is viewed as one of the most accomplished portrait artists in Chinese history for developing the style to a new height. His mastery of the rendering techniques added rich dimensions to the subjects under his brush-stroke and presented a vivid atmosphere.
"Ancestor portraiture is an epitome of classic Chinese figure painting," Hang says.
Figure painting achieved prominence in the Tang Dynasty (618-907) but was sidelined as the scholar-official class of the Song Dynasty (960-1279), who promoted the development of painting, shifted their interest to develop the style of literati painting, largely depicting mountains and water to express a detached tendency.