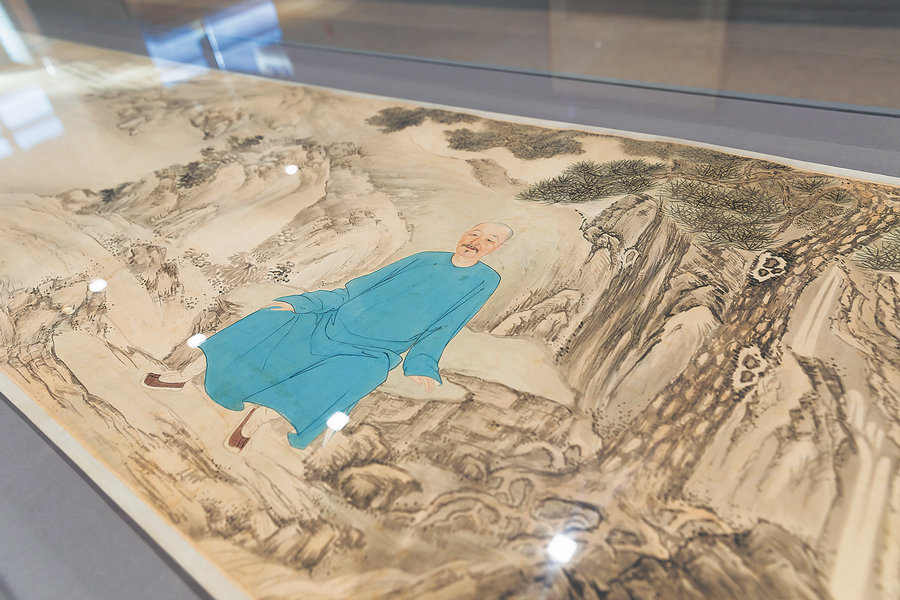 Hang has curated Ancestral Worship, an ongoing exhibition of selected works from the Ming (1368-1644) and Qing (1644-1911) dynasties, the period that experienced a burgeoning scene of making ancestor portraits in China. Some of the works from the collection of around 230 pieces at Hang's academy are on show, through March, at the Chinese Traditional Culture Museum in Beijing.
Hang says this genre of painting, together with ancestor worship, pedigree and ancestral temples, "formed the basis of a patriarchal clan system that endured thousands of years in the country, and it is of rich historical and cultural meanings that provide samples of social evolutions".
Most of the portraits on show are being viewed by the public for the first time, and they date to different periods and depict figures in different social roles. There are those from high society — bureaucrats and government officials — wearing uniforms in accordance with their hierarchical class, and others, including commoners, whose clothes show refinement and a scholarly taste.
One can see the changes in the costumes of Han people from the Ming to Qing periods, and the way Manchurian men and women of the Qing Dynasty decorated themselves for military training and grand occasions.