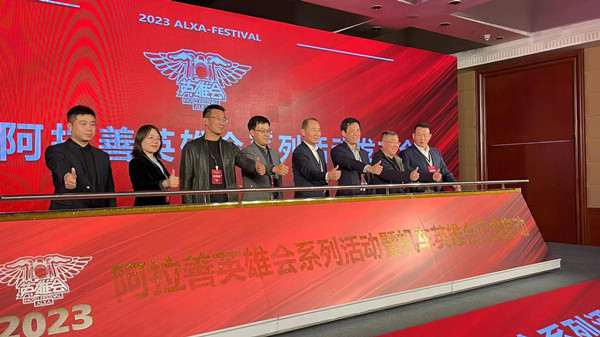 The annual moto festival at Alshaa League in North China's Inner Mongolia autonomous region is set to open in April, as announced at a news conference held in Beijing on Feb 16.
A pulse-racing series of activities will be staged on April 29 to May 3, at the Alshaa Dream Desert Auto Aviation Park.
These will offer spectators an extravaganza that combines automobile and motorcycle culture, street culture, music culture and other elements, showcasing the charms of Alshaa League.
Zheng Jian, a vlogger who has more than 1 million followers on douyin, has added Alshaa League to his bucket list for this year's May Day holiday break. Through the vlog, Zheng will share the moto activities with his followers and reveal the charm of Alshaa.
Also present at the news conference was Sunier – an intrepid biker from Alshaa who won 46th place in the motorcycle group in the 2023 Dakar Rally that recently concluded in Dammam in Saudi Arabia.