The TV show Tonight Celebrity Show has gathered entertainers to comically share their respective stories revolving around the topic of "family" in its newest episode released on Sunday, creating a festive atmosphere for the Lantern Festival and reminding people of their good memories about family reunions.
The show, which aired on Dragon TV, invited the cast of the sitcom Jia You Jie Mei (roughly translated as "Sisters in Family") including actress Yang Chaoyue and actors Zhang Dada, Shao Bing and Wang Ning to share moments of happiness from the time they spent with family members and talk about their understanding of family bonding.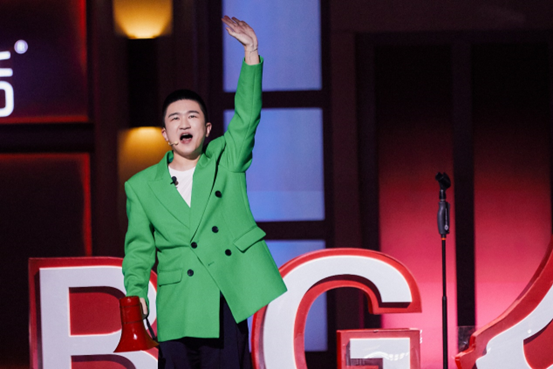 The sitcom itself is also themed on family. It surrounds a Shanghai-based family and how the father and his daughters grow to be an increasingly cohesive group through all these conflicts and misunderstandings.
The actor, Zhang, says he grew up in a big family and every spring festival they would have a reunion of more than 1,000 family members from five generations.
"During these gatherings, I was overwhelmed by a strong sense of happiness and satisfaction."
"The support from my family members enables me to stay happy and sincere in my life," Zhang said.