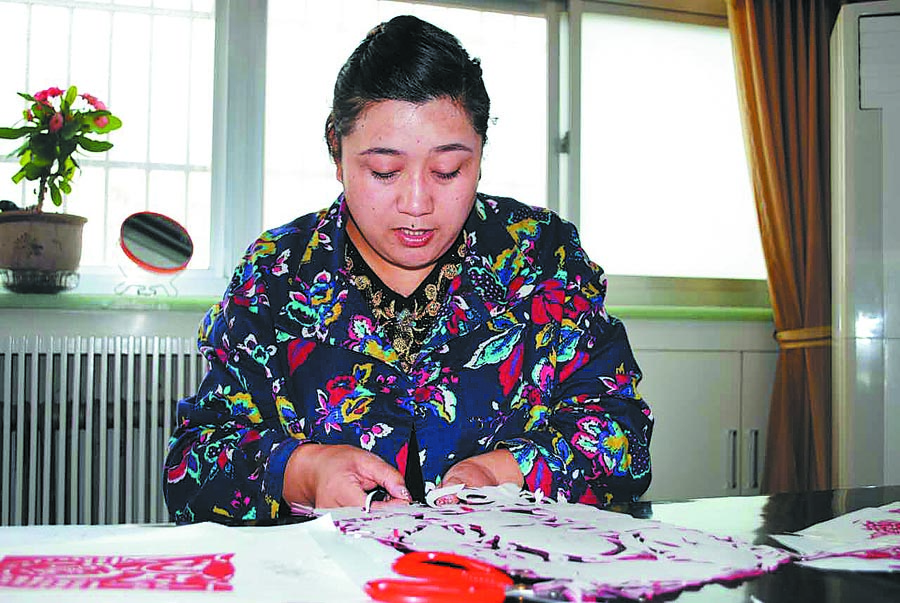 "When you have a thorough understanding of the formulas and the patterns, you will know the essence of life and how you should live it."
Through ups and downs, it took a long time for Liu to understand that with such a traditional folk culture, "you have to find your own path to enlightenment". It's not something that can be taught. She's now familiar with the folk customs behind the local paper-cutting patterns.
She says it's mainly about the totem worship of animals and plants, representing people's pursuit of a better life.
Different pattern combinations have various auspicious meanings, such as the continuance of a family line, a bumper grain harvest or prosperous life. For example, the classic pattern of a rabbit with a snake wound around it is an indicator of a rich and happy life, and is often used to decorate the bridal chamber at a wedding.
In many regions, the traditional skill is often handed down from generation to generation of women within the family. Liu's mother gave her an old pair of scissors that was once used by Liu's great-grandmother.